The Bungano upper secondary school – the first of the kind in its area – is being constructed in Malawi with help from the Kavli Trust.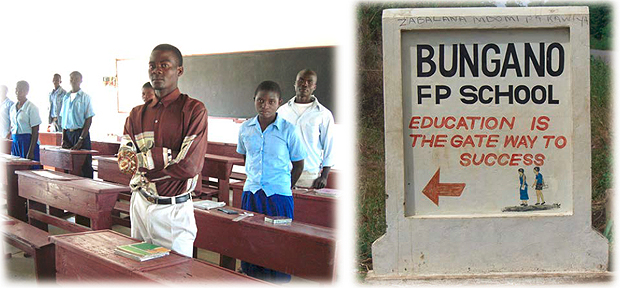 Norwegian Ole Grønn-Hagen and his nephew Arnstein Bjørke have been building schools, sinking wells and planting trees in this south-east African country since 2006.
The Grønn-Hagen Bjørke Malawi Foundation is now building a secondary school there with financing from the Kavli Trust and in close collaboration with the local education authorities.
Construction will extend over four years, each stage being completed as the initial intake of pupils moves up a year.
With 77 000 children in primary and lower secondary education, the local county only has places for 4 000 students in upper secondary schools. None have been available in the Bungano area.
Local builders will be responsible for the practical work, with the bricks made by people in the neighbourhood as their contribution to the project.
Desks and doors are also being made by local carpenters, helping to ensure that a large part of the funding will benefit the immediate community.
Eight classrooms are due to be completed by 2014. In addition come the drilling of wells, construction of toilets and staff housing, and provision for electricity.