Olav Kavli (1872-1958) grew up on a farm in the charming village of Årø, situated close to Molde in Norway. From an early age Olav demonstrated a keen business talent, and combined with his ambitious mind he created one of the largest and most international food companies in Norway. Today the Kavli group has 600 employees and a turnover of approximately 1,4 billion NOK/year.
When Olav turned 18 years old he moved to Bergen in order to attend the city's business school. After three years of education he earned his degree and embarked upon his career. Olav turned out to be an innovative business man. After many trials and errors he was able to launch his first product Primula in 1924. As the world's first durable soft cheese, Primula was the breakthrough for the Kavli company. To this day, durable soft cheese is one of the most important products in Kavli's product range.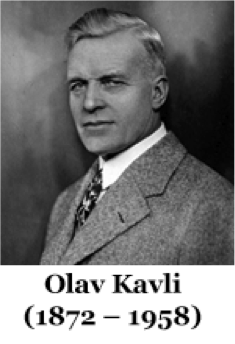 Kavli becomes an international business
Olav Kavli established strong international business relations through frequent business trips to the USA, India and most countries in Europe. This international business approach was later expanded by Olav's son Knut Kavli (1896-1965). Having inherited his father's business talents, Knut saw Kavlis international potential and established factories in Denmark (1935), England (1936) and Sweden (1940). Knut was officially in charge of the company after his father Olav passed away in 1958.
The Kavli Trust: Knuts legacy
Since Knut and his wife Karin had no children to take over the company after Knut, he had to find another solution. Knut decided to organize the company in such a way that its longevity and social conciseness were secured for the future. Therefore he established the Kavli Trust in 1962, a charitable foundation where all the company's stocks were placed. Knut designed the Kavli Trusts statutes, among which he stated that the profit should be donated to research, culture and humanitarian projects. This means that every time you buy a product from Kavli, Q-Meieriene, Korni or Druvan, you contribute to the Kavli Trust and enable the trust to support projects such as: High quality research on dementia, giving young and talented musicians an opportunity to succeed and programs aiming at giving disadvantaged children better education and health care.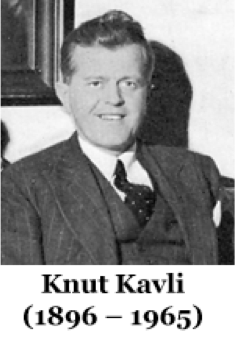 If you wish to read more about the history of the Kavli Trust, the book Kavli – an industrial adventure will be published autumn 2013. All revenue from the book will be donated to Shonglap a one-year program that educates and empowers adolescent girls in rural Bangladesh.
Shonglap ("dialogue" in Bengali) is a one-year program that educates and empowers adolescent girls in rural Bangladesh to become respected and productive members of society. The program provides the girls with critical consciousness, basic education, life skills, job skills and a small business loan in order to empower them and overcome challenges of poverty and oppressive cultural practices. Approximately 5400 girls are expected to complete the program during the next three years. The Kavli Trust is proud to cooperate with Strømme Foundations Shonglap program.
Read more about the Shonglap project here