Part of the funds distributed by the Kavli Trust go to projects recommended by Kavli employees.

Kavli employees in the UK voted for the Kavli Trust to support a sensory room for children with multiple learning difficulties, and a local renal treatment unit.
In 2012 Castel MacLellan staff voted for a Satellite Renal Unit in Kirkcudbright to be supported by The Kavli Trust. The local Renal Unit will enable patients to undergo their treatment without undertaking a 60 mile round trip. The Unit initially opened in October 2012 and staff were extremely grateful for the £20,000 donation made by The Kavli Trust for new equipment. On 25 June 2013 Fiona McCray, NHS Service Director, officially opened the unit thanking the community of Kirkcudbright for their generous donations which has made the unit such as success.
The National Health Service in the UK are concentrating on patient centered-care and feedback from service users is strongly in favor of local treatment units in rural locations such as Dumfries and Galloway. The Satellite Renal Unit is open six days per week as patients receive treatment every 2 days. The unit is open from 07:30 to 21:00 hours and can treat 6 patients per day.
With an average treatment time taking 4 hours per person and with all patients having to wait until everyone's treatment was completed before the return journey by ambulance begun, it made the 60 mile round trip an arduous journey and a very long day for patients. But now with the new local unit everyone is benefiting from not having to undergo this.
Several patients and their relatives attended the official opening and commented on how the unit was bright and airy with added extras such as TVs making all the difference and most importantly how local access to such a facility has improved their lives immensely.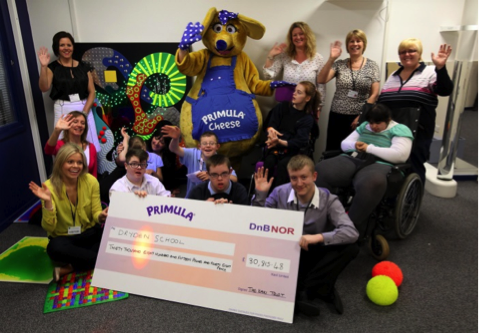 Sensory Room
Dryden School is a small secondary special school for pupils with severe and profound and multiple learning difficulties. Pupils have a range of secondary difficulties, e.g. communication, Autistic Spectrum Disorder, physical and medical disabilities. The school caters for pupils between the ages of 11 and 19 years of age and currently has 53 pupils.
The school has a high and realistic expectation for all students, striving at all times to develop independence and responsibility. Focus is on personal thinking, learning and enterprise skills.
The learning and resource area was transformed in 2011 into a studio room used for general purpose. The room is currently used three mornings a week by the sensory group. The sensory group are pupils with multiple learning difficulties who have very profound learning needs often with complicated medical conditions and who require a very sensory approach to their learning, focussing on early communication and cognitive skills that are crucial to all future learning and improved quality of life.
To make full use of the room, and to transform it into a fully working Sensory Room, it requires state of the art light and sound equipment. This specialised equipment will be a huge benefit to the students, particularly those with profound and multiple learning difficulties, and it will also offer the more able pupils a multi-sensory approach to their learning.
Established by Knut Kavli in 1962, the Kavli Trust owns the Kavli food group and distributes a share of its profits. Some NOK 25 million was paid out to humanitarian activities, research and culture in 2012.