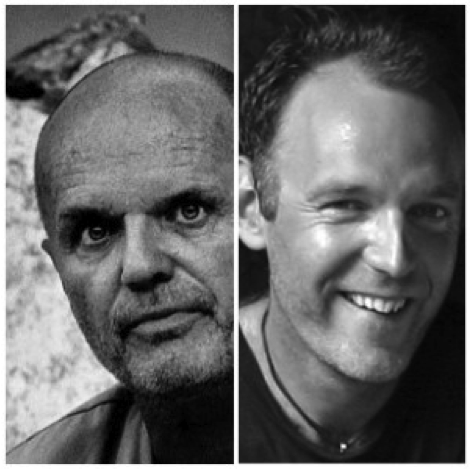 Brynjulf Ystgaard and Håkon Bolkan are
the founders of CapaCare.
CapaCare was established by Brynjulf Ystgaard and Earl Bolkan. They both work as surgeons at St. Olav's Hospital in Trondheim, and have experience with aid work in the Red Cross and Doctors Without Borders (Médecins Sans Frontières).
High need for surgical expertise
Political unrest and conflicts have made it difficult to establish sufficient health care services in many African countries, e.g. Mozambique and Sierra Leone. The number of Physicians per capita is extremely low, there are only 145 000 doctors to cover the 821 million people living in sub-Saharan Africa. Almost all the international health relief in the region has been focused on primary health care, especially infectious diseases (malaria, AIDS / HIV etc.). This focus has overshadowed other important health care challenges in the region, such as surgical treatment.
CapaCare educates existing health personnel in surgical treatment
In 2008, the World Health Organization (WHO) recommended training of non-physicians to perform life saving surgeries such as caesarean sections in areas where there is a shortage of doctors. Sierra Leone health system includes Community Health Officers (CHO). The CHOs undergo a three-year program aimed at primary practice in rural areas, but are not permitted to engage in surgery. CapaCare want to include surgical treatment in the CHO education in order to increase the surgical capability in the country. CapaCare has started a two-year program, which currently is admitting eight students each year. The Kavli Trust has been the main financial supporter of CapaCare since 2010. So far the program has been successful and 17 students have participated in 7341 surgical operations.