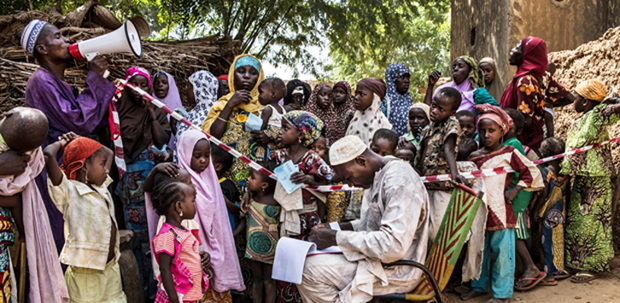 Rotavirus kills almost 500 000 children a year. It causes an acute bowel infection, with extreme diarrhoea and vomiting among the symptoms.
"It's not a big problem in our part of the world," explains Jessica S Lyche, corporate manager at Leger Uten Grenser, MSF's Norwegian arm. "But it's the commonest cause of dehydration, which is often fatal in a country like Niger."
Cost
Although vaccines against rotavirus are now available, the vaccination rate remains low in many countries because of cost and the need to keep doses refrigerated at all times.
That creates a bottleneck in countries where road and power networks are poorly developed – and the people who need the vaccine most fail to get it.
MSF has now received a grant of NOK 1 million from the Kavli Trust to test a new heat-resistant vaccine against rotavirus.
Developed by the Serum Institute of India, this version is also cheaper. Eliminating the need for refrigeration makes it much easier to use in the field.

African
Epicentre, an epidemiological research outfit affiliated with MSF, has been commissioned to test the modified vaccine in an African context.
The organisation conducts research into diseases affecting the world's poorest people, with the goal of finding solutions which the medical charity can use in the field.
Epicentre will be monitoring vaccinated children over the next two years to see if they develop resistance to rotavirus.
If it proves effective and secure, the vaccine will be approved by the World Health Organisation. This means in turn that it is recommended for national health authorities, which could have huge global consequences for children's health.
"We're incredibly grateful for the financial support from the Kavli Trust for our research project in Niger," says Lyche. "Such backing is crucial for our ability to help those who need it most."
Learn more about Médecins Sans Frontières
Photos show another Médecins Sans Frontières project in Niger. All photos: Médecins Sans Frontières.