Text and photo: Teresa Grøtan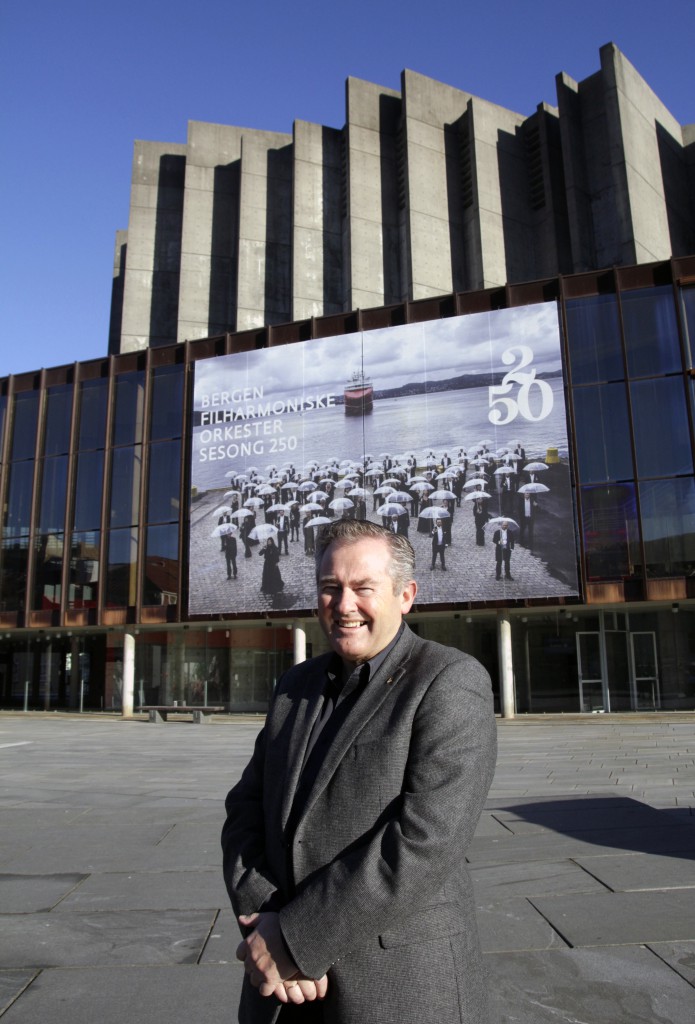 This autumn, Bergen Philharmonic Youth Orchestra (BFUng) will start rehearsals. The orchestra is supported by the Kavli Trust.
"This commitment will give us a clear role in the education of tomorrow's orchestral musicians," says Bernt Einar Bauge, chief executive of the BFO.
"We want to contribute to talent development in Norway, and to enhance the vitality and dynamism of musical life in the country's western region in general."
Competition
He explains that working conditions in Norway and the Nordic region are good compared with elsewhere in Europe, which boosts competition over jobs in the professional symphony orchestras. That is reinforced by greater mobility among people.
"Securing orchestral experience and training in taking auditions are invaluable for later success in winning a very demanding trial performance," says Bauge. Such experience has so far been much more readily available in eastern Norway.
Conductor
The new Bergen Youth Orchestra (BFUng) builds on Young Symphony, which has existed since 1997, and will continue with Kjell Seim as conductor. It will collaborate with the Grieg Academy, the department of music and dance at the University of Stavanger and the Barratt Due music school's programme for talent development in Bergen. Students at all these locations will receive a place in the orchestra more or less automatically. Youngsters aged 15-25 can also join through audition.
The initiative for the BFUng was taken a couple of years ago, Bauge reports. "I was triggered by our contact with Christian Rieber, an enthusiast for young people and music.
"The question was what we could do to boost the commitment in western Norway. That revived an old idea of a youth orchestra in my mind.
"Together with Henning Målsnes, information manager for the BFO, I contacted Magnes Åsnes, prime mover for Young Symphony, and Kjell Siem, its conductor from the start."
Supporters
The pair were positive to the idea, as were all the other supporters contacted by the BFO. In addition to the Kavli Trust, they include GC Rieber, Trond Mohn, the Savings Bank Foundation and the City of Bergen. An approach was recently made to Talent Norway, the new venture by the Ministry of Culture to develop talented performers in collaboration with private interests.
The BFUng is due to make its debut on 22 November during a nine-hour concert marathon along with the BFO and the BIT20 ensemble. This will involved a musical voyage through time from the early days of the symphony – and the BFO – around 1750 to the present day. The BFUng will perform two symphonies, one conducted by Siem and the other by Edward Gardner, the BFO's new chief conductor.
Experience the BFUng:
November: Symphony marathon in Bergen's Grieg Hall
December: Musical Christmas card
February: Thursday concert with guest conductor Kristian Järvi.