Text and photos: Teresa Grøtan
Bolkan is a Norwegian surgeon, researcher and founder of CapaCare. Combining the terms capacity and care, this organisation trains up clinical officers to carry out surgical procedures. The three-year training is provided by Norwegian specialists and covers both theory and practice. It aims to give far more people, particularly in rural districts, access to operations they would otherwise be denied for geographical and economic reasons.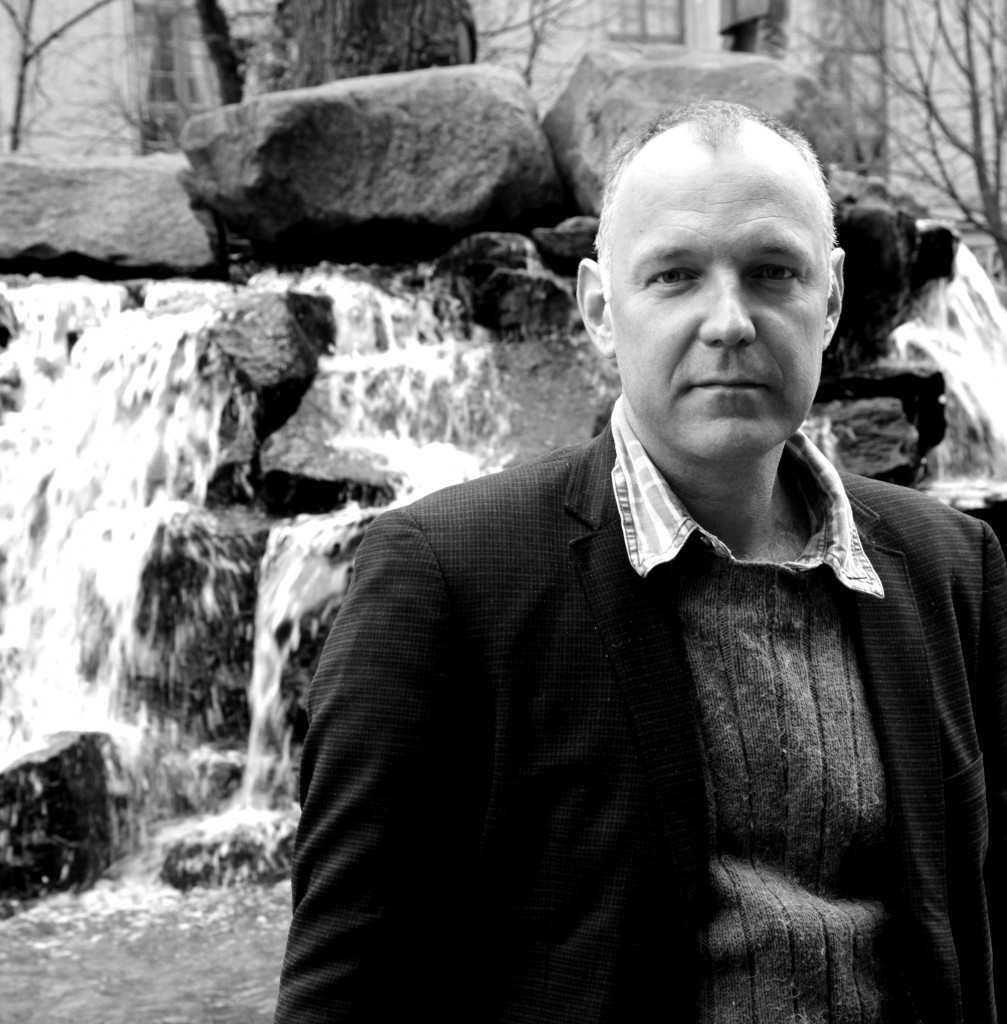 A surgeon at St Olav's Hospital in Trondheim, Bolkan also has a PhD post at the Norwegian University of Science and Technology (NTNU), where he is evaluating Norway's assistance efforts in Sierra Leone. How his work breaks down between research and project development for CapaCare is not easy to say, he admits.
The organisation he now chairs has secured financial and political support from the UN Development Programme (UNDP) under a collaboration agreement signed in March. CapaCare had managed to qualify three surgeons when the epidemic broke out in July 2014, but was forced to suspend teaching in August for safety reasons. Activity resumed in April, and the aim is to educate 60 surgeons by 2019.
Insidious
In an earlier interview, you said that Ebola has decimated the Sierra Leonean health service. How has that affected your work?
Ebola is a very insidious disease because it's so difficult to identify. You can't tell by looking at a patient whether they have Ebola or flu, or are simply lovesick – headache, loss of appetite and bodily aches could be signs of all these conditions.
Only a few people had Ebola initially, but they got packed together in ambulances with others who weren't infected. By the time they reached their destination, everyone had the disease. So people became sceptical about going to hospital, while doctors and nurses were sceptical of accepting patients – a combination which led to a dramatic fall in admissions Births, malaria, pneumonia, you name it. Mortality from completely banal illnesses are now at the same level as they were during the civil war.
I understand you have also experienced losses.
Two of our students died of Ebola. And they were infected because they stayed at work and accepted patients while others kept away. Ebola has selected the most dedicated. Those who stayed at home and took sick leave survived. Those who went on holiday to the USA for six months survived. The ones who remained and showed up at work were infected. It's a great tragedy.
Are students who have completely finished the CapaCare course finding work?
Very much so. When I was in Sierra Leone a few weeks ago, I met two of our three fully trained personnel. One is working at a hospital and reported that the foreign surgeon and gynaecologist there had fled when the epidemic broke out. He had performed all the operations at the hospital since August, keeping its surgical department going single-handedly throughout the crisis.
The other graduate I met was a member of a three-strong team providing round-the-clock cover. His older colleague travelled a lot, while the third person was very young and inexperienced. He estimated that he performed 70-80 per cent of the operations.
No access
Why did you and fellow Norwegian Brynjulf Ystgaard found CapaCare in 2010?
Because two billion of the world's population have no access to what is defined as a simple operation, such as appendicitis, a broken bone or a caesarean.
The population of sub-Saharan African is set to swell by 500 million over the next 20-30 years. It takes a long time to educate a doctor, and even longer for a surgeon. Expecting that demand can be met in that way is quite unrealistic. When I worked for Médecins Sans Frontières in Sierra Leone during 2007, my job was to teach unqualified people to treat malaria. So I felt it might also be possible to train health workers who were not physicians to carry out surgical procedures.
But that is surely a big leap? Malaria is treated with medicines, after all.
That might seem to be the case. But when we started to study the issue, it turned out that this was already being done in east Africa. Ninety per cent of caesareans are performed by non-doctors in countries such as Mozambique and Malawi, for example.
No option
What do actual surgeons with a long education think of this? Surely they would regard it as professional rivalry?
They do. But Sierra Leone has no more than eight surgeons. More than half of all operations are already being performed by doctors who have not specialised in surgery. They simply have no option.
We know that the quality of operations conducted by doctors without surgical qualifications is open to discussion. The probability of dying from a caesarean is 100 times greater in a poor country than in Norway, for example. But that's not only because of the quality of the actual intervention. Patients also come to the hospital late, while infrastructure, equipment and anaesthesia are all inadequate.
Where professional rivalry is concerned, I believe market forces will regulate this. As a patient, you want the best possible treatment you can afford. If more doctors receive specialist training as surgeons, they'll always have higher status than the people we educate. That'll drive our graduates to the smaller rural hospitals. And that's actually fine – we want them to work in places with the greatest unmet need for surgery. Our goal is to improve access to such procedures, so we also train up physicians.
Surgery is a matter of teamwork. Non-physicians doing the operations as well as the doctors and nurses providing pre- and post-operative care are all important.
Education
How many people is CapaCare educating, and how much government-funded medical training takes place in Sierra Leone?
We currently have 34 students in our education programme, and our goal is 60. Sierra Leone educates 20-30 doctors a year. That compares with 600 in Norway, which has a million fewer inhabitants.
Moreover, Sierra Leone has almost no approved training for medical specialisations, such as surgeons, anaesthetists or gynaecologists.
What is your vision for CapaCare's future?
It's to improve access to good-quality surgical care in areas where this is lacking. Surgical procedures are important for a great many categories of ill-health, from assisted births to accidents, infectious diseases and cancer.
We know that when surgical provision improves at a hospital, much more also gets better – such as organisation, blood tests, X-rays and monitoring of patients. That's one important aspect.
Furthermore, we want to create a platform for health workers from the wealthy global north who want to share their skills with areas where these aren't available.
And we see that good evaluation becomes important when this is done on a rather larger scale. We don't know the effect of much of the work done in low-income countries. So it's important to research the problems and measure the impact of what we do.
We collaborate with St Olav's Hospital, which provides paid leave for employees to travel and teach, and with the NTNU as a source of research funds and expertise. The project is embedded in the university as part of its commitment to global health.
The Kavli Trust has been supporting CapaCare since 2011, financing surgical training for 30 health workers. This May, the trust also provided funds for the post-Ebola reopening of Masanga Hospital, where much of CapaCare's teaching takes place. The funding has been used for waste treatment equipment to ensure that the hospital is safe for patients and employees.
Read more on CapaCare.