"We are very pleased with the strengthening of the Kavli boards, and that Dag J. Opedal takes over the responsibility as chair of the Board of Kavli Trust. Dag J. Opedal has been a director of Kavli Holding AS since 2013 and a trustee of Kavli Trust since 2014. This is a very competent and committed chair who now takes the baton," says Aksel Mjøs, outgoing chair of Kavli Trust.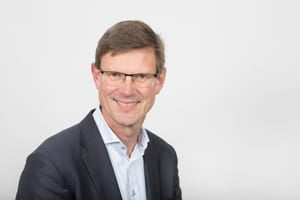 Aksel Mjøs will continue as a trustee of the foundation for another year. The appointment of the incoming trustee of Kavli Trust, Erik Volden, represents an important contribution to the board, with his experience as CEO of Kavli Holding from 2005 to the first quarter of 2021.
The Kavli Group operates food production in four countries, including well known brands such as Q®, Kavli®, Skyr® and Primula®. All profits that are not reinvested in the group are transferred to Kavli Trust, which allocates the funds to charitable purposes. The Board of Kavli Trust allocates grants, exercises ownership and manages other an investment portfolio.
Helge Leiro Baastad is CEO of Gjensidige Forsikring ASA, which is majority owned by the Gjensidige Foundation. He has extensive management and board experience from a number of companies, including the brand company Jordan AS.
"With his competence and experience, Helge Leiro Baastad will be an important contributor to Kavli Holding's board," says chair Aksel Mjøs.
Lise Hammergren has been a director of the Board of Kavli Holding from 2014 to 2019, after which she was elected to the Board of Kavli Trust. Together with the incoming chair of the board, Dag J. Opedal, she will be one of two directors from the Board of Kavli Trust who are owner representatives on the Board of Kavli Holding AS. Hammergren is the head of BI Norwegian Business School's Executive Education. She has previously worked for Orkla / Lilleborg and Schibsted, and served on the Board of Orkla Finans.
The Board of Kavli Trust would like to thank the outgoing chair of the board, Aksel Mjøs, for his valuable contribution and expresses sincere gratitude that the foundation can continue to draw on his expertise.
The Board of Kavli Trust now consists of Dag J. Opedal (Chair of the Board), Aksel Mjøs, Solfrid Lind, Lise Hammergren and Erik Volden.
The Board of Kavli Holding AS, the holding company of The Kavli Group, now consists of Finn Jebsen (Chair of the Board), Helge Leiro Baastad, Ulrika Dellby, Lise Hammergren, Rannveig B. Krane, Frank Mohn, Dag J. Opedal, Eli Kverneland (employee representative) and Øyvind Ramm (employee representative).
Photos for free use can be downloaded here
BAKGRUNN
The Kavli Group is wholly owned by Kavli Trust. It is one of Norway's leading food groups, with an annual turnover of around NOK 4.2 billion (2020).
The Kavli Group has operations in four countries: Norway, Sweden, the UK and Finland.
In Norway, the group is best known for Kavli spreadable cheese and products from Q-Meieriene.
Kavli Trust was founded in 1962 by Knut Kavli, son of the business founder Olav Kavli.
Knut Kavli bequeathed the entire business to Kavli Trust.
In accordance with its articles of association, Kavli Trust allocates all its profits after operations and development for non-profit purposes within scientific research, culture and humanitarian work. Annual support is in the order of NOK 100 million.
70 per cent of the funding is allocated to projects in the four countries where The Kavli Group operates. The rest goes to projects that will create change and development in selected countries in Asia and Africa.
Kavli Trust focuses on three of the UN Sustainable Development Goals (SDG), as a foundation for its priority areas:
– SDG 3: Good health and well-being
– SDG 4: Quality education
– SDG 12: Responsible consumption and production
Specifically, the focus of the foundation is on the mental health of children and adolescents, and responsible consumption and production.
For more information:
www.kavlifondet.no/en
www.kavli.com