Many girls in India experience abuse from an early age, some are forced into child marriage, child labour and trafficking. Their freedom and right to be a child is violated and at the same time they are prevented from attending school.
Through a partnership with the Kavli Trust, LittleBigHelp will be opening a Girls' Home in Kolkata, India, for 25 vulnerable girls between the age of 5 and 18. This will be a safe home, where the girls will have a structured every day life, with protection and education, thereby ensuring them a better future away from the street, where they lived an unworthy life with abuse. At the new home, they will first and foremost be able to simply be children, feel valued and rebuild a normal life.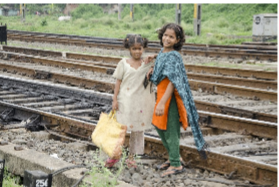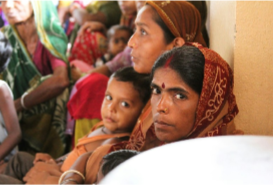 The Kavli Trust is also supporting the launch of two Vocational Training Centres for vulnerable women. Many women, typically from slum areas, have difficulty finding work often due to lack of education and therefore live with major financial challenges.
Through the two new centres, LittleBigHelp will train women in practical skills that will give them new opportunities to start income-generating activities to ensure both them and their children a brighter future.