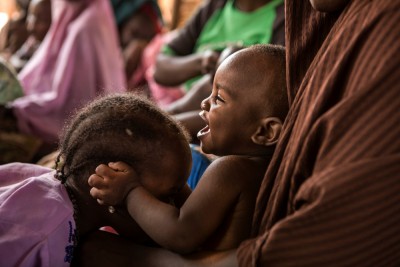 This general improvement in the West African country is a side-effect of research on the rotaviruse vaccine being pursued by Médecins Sans Frontières (MSF) with help from the Kavli Trust.
The project has so far vaccinated 7 700 children against the virus, and is following them up to see whether they develop resistance to this source of acute bowel infection.
Children in the project get weekly health checks, and are asked to attend the clinic should they suffer from diarrhoea – a symptom of rotavirus infection.
MSF has produced a video which explains that, if the vaccine proves both safe and effective, it will be approved by the World Health Organisation (WHO).
That would mean it can be recommended to national health authorities, which could in turn have huge implications for child health worldwide.
However, the project is having many positive spin-offs in the here and now for people in Niger, which ranks as the world's poorest country.
Where the general population is concerned, these benefits include:
a general improvement in people's health
distribution of mosquito nets
a focus on hygiene to prevent diarrhoea
capacity development for society – also an important part of the protect and unique for Niger.
Fourteen students – two working for a PhD, six for a master's degree and six for a nursing qualification ­– are involved in the project.
Training is also being given to 185 local health workers in the same number of participating villages. And the project is supporting 24 other health workers, five health centres, two hospitals and a laboratory.
Médecins Sans Frontières (MSF) produced a video about the trial and about the Kavli Trust suppport (in Norwegian):