Text: Teresa Grøtan
Royalties from her Norwegian book Bare en datter (Just a Daughter), which appeared in 2007, and fees from public speaking are devoted by Skagnes to voluntary organisations in India.
The Kavli Trust is also supporting her important work with these bodies, which is aimed at improving opportunities for Indian girls.
Help
Skagnes demonstrates how someone can escape from abuse and use their own experiences to help others. She assists India's Grameen Shramik Prathishthan (GSP) centre for the blind and the Aple Ghar children's home.
"When you get support, opportunities and rights, it builds up your personal strength," she says. "That in turn gives individual freedom and hope – for life, for a better future.
"Freedom and hope lay the basis for more desirable dreams, dreams of a brighter tomorrow. All this helps to build up a sense of personal worth."
Blind
"Sheela was only four when she lost her mother," Skagnes explains when talking about one of the blind girls who has been helped by the Swadhar project at the GSP.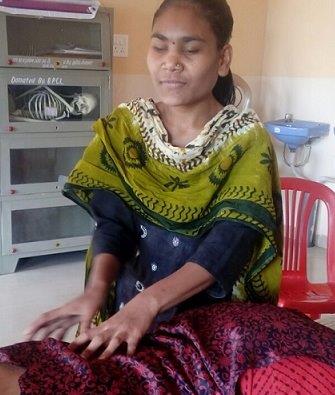 "Her father also died two years later, and she grew up with her aunt. Although she attended school to upper secondary level, it was difficult to find a job without sight."
Sheela learnt about the GSP and the Swadhar project in 2015, and signed up to learn acupressure and foot zone therapies. She has proved very able, and is now taking advanced courses. The young woman is grateful for the help she has received, Skagnes reports, and wants to pay back by working voluntarily for Swadhar.
This project aims to strengthen blind women by developing their competence in such vocational areas as weaving and foot therapy.
Activities
Built in 1993 after a major earthquake, Aple Ghar is a well-run home where 250 children are provided with an education, food, play and cultural activities.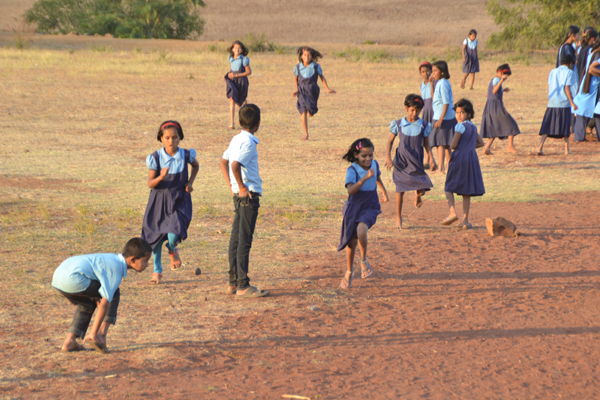 Most of the contribution made by Skagnes, with backing from the Kavli Trust, goes to a fund for helping children continue their schooling beyond the primary level. Also providing opportunities to acquire higher education, this fund currently supports a number of girls studying such subjects as midwifery, medicine, accountancy and pharmacy. Qualifications of this kind would have been unattainable for these youngsters without the help they have received from Skagnes and the trust.
Read more about the GSP here: www.gspindia.org
Read more about Aple Ghar here: www.aplegharnaldurg.org
Read more about Sarita Skagnes at www.saritaskagnes.com, along with links to YouTube clips and interviews.