After providing a guided tour of her school on the outskirts of Langa Township, Zodwa confides: "My dearest wish is to help children and young people who have a difficult time at home."
She explained in a knowledgeable fashion what the various classrooms are used for, and what everyday life is like at the LEAP 1 School. The school serves the deeply disadvantaged community and sources it's students from the young people of Langa in the Cape Flats district of Cape Town.
Zodwa and two of her class mates from LEAP 1 School in Langa. 
Independent
This establishment is run by LEAP Science and Maths Schools, the independent idealistic organisation which became a Kavli Trust partner in 2016.
Founded by former classroom and head teacher John Gilmour, it opened LEAP 1 in Langa during 2004 as the first and oldest of its schools. There are now six of these in three of South Africa's provinces.
"The pupils at all our facilities achieve extraordinary results, far about the average for South African public schools," says Gilmour.
Over fifty percent of LEAP pupils achieve sufficiently good marks to enter bachelor programmes at university, for example, compared with only five per cent of those from public schools.
Poor
LEAP 1 is situated on the premises of St Francis Catholic church in Langa, not far from the affluent community of Pinelands. In South Africa the urban suburbs vary from privileged communities to extremely poor townships.
The latter term designates urban areas where the former apartheid regime forced black people to live in poverty with limited access to basic services such as health and education.
Today Black and White South Africans populate the privileged communities, but only Black citizens are to be found in the townships. These are still characterised by poverty and unemployment, high crime rates, violence and other social problems.
While affluent South Africans can afford to send their children to private schools, the vast majority of Blacks have to attend public schools where most things are in short supply.
"A great many pupils finish their compulsory education without being able to read or write properly," comments Inger Elise Iversen, general manager of the Kavli Trust.
She was recently on a study trip to South Africa together with the trust board, visiting Leap and other educational projects supported by the charity in that country.
Projects
The trust has allocated NOK 4 million to LEAP in 2016-18, and this organisation is one of three South African projects related to education which it supports.
"We're making a broad commitment to education," she says. "It's a rich country where most people should be able to get a proper education and opportunities for the future.
"Unfortunately, old structures and disparities developed under colonial rule and apartheid persist, and this means a great many children and young people are denied their right to education.
"They are almost without exception black, and these disparities are most upsetting. We hope that our commitment to alternative and supplementary educational institutions can help to overcome some of the injustice."
Longer
All the LEAP facilities are officially approved and registered with the Dept of Education, and their students write the same exams as those in the public schools. But Zodwa and her classmates have a longer school day, from 08.00 to 17.00.
They also receive twice the number of teaching hours in core subjects such as mathematics, natural sciences, life orientation (social & emotional development), and English.
"While at LEAP, the pupils get additional educational follow-up and psycho-social support," Iversen reports. "Teaching is interactive, participatory and focused on problem-solving.
"Great emphasis is placed on the social, emotional and psychological aspects. That's important for these youngsters, who face difficult living conditions in the townships."
Voluntary
Another important element in the LEAP model is that all its pupils undertake to pursue voluntary work in their local community to build motivation, practical skills and a sense of responsibility.
Many of the youngsters also acquire valuable work experience through these activities, Iversen notes.
"The aim of this integrated approach is to turn out young leaders and agents of change, who contribute to the development of their own community.
"Leap devotes great attention to measures which aim to persuade its pupils to remain in the local area after they complete their education."
Life Orientation
Daily classes in "life orientation" are intended to provide LEAP pupils with psycho-social skills that strengthen their self-image, motivation and personal development. They help the youngsters to stay the course, even though township life can be tough.
Through these sessions, the pupils find the words to describe troubling conditions at home and psychologically difficult times, but can also share joys, encouragements and dreams.
Zodwa loves these classes: "The first time I took part in one, I was quite overwhelmed. I'd never talked about my feelings that way before. Nobody had asked me what my life was like.
"I had no idea how important it was that somebody simply listened to you and gave advice. These classes mean everything. We can talk about all our difficulties.
"Then it's easier to stay in school. Your whole life becomes  easier."
Holiday
All the exams in the summer term (Oct – Dec) had been completed when the Kavli Trust visited, and the pupils are starting a Christmas holiday which lasts until the New Year.
Zodwa is looking forward to visiting her grandfather, who lives some way outside Cape Town, before returning to the classroom in January.
That will present fresh challenges on the way towards the goal of her education: to be able to assist other children and young people in the townships.
"I'm particularly keen to help those having a difficult time of it, especially the orphans or other who cannot stay in their own homes. I know what that's like.
"But it's difficult to make a living out of simply helping others. You don't earn much as a social worker. So I want to start my own company and become a businesswoman. Those are my two biggest dreams."
Read more about LEAP and its programmes here >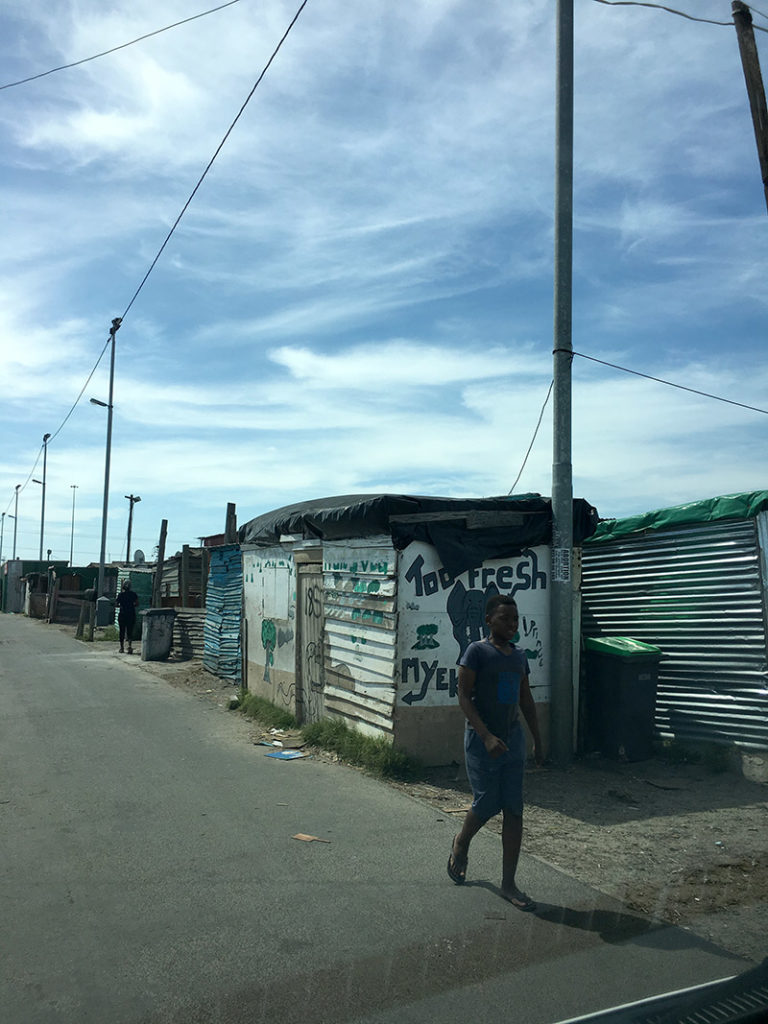 Langa Township is situated in the Cape Flats District in Cape Town.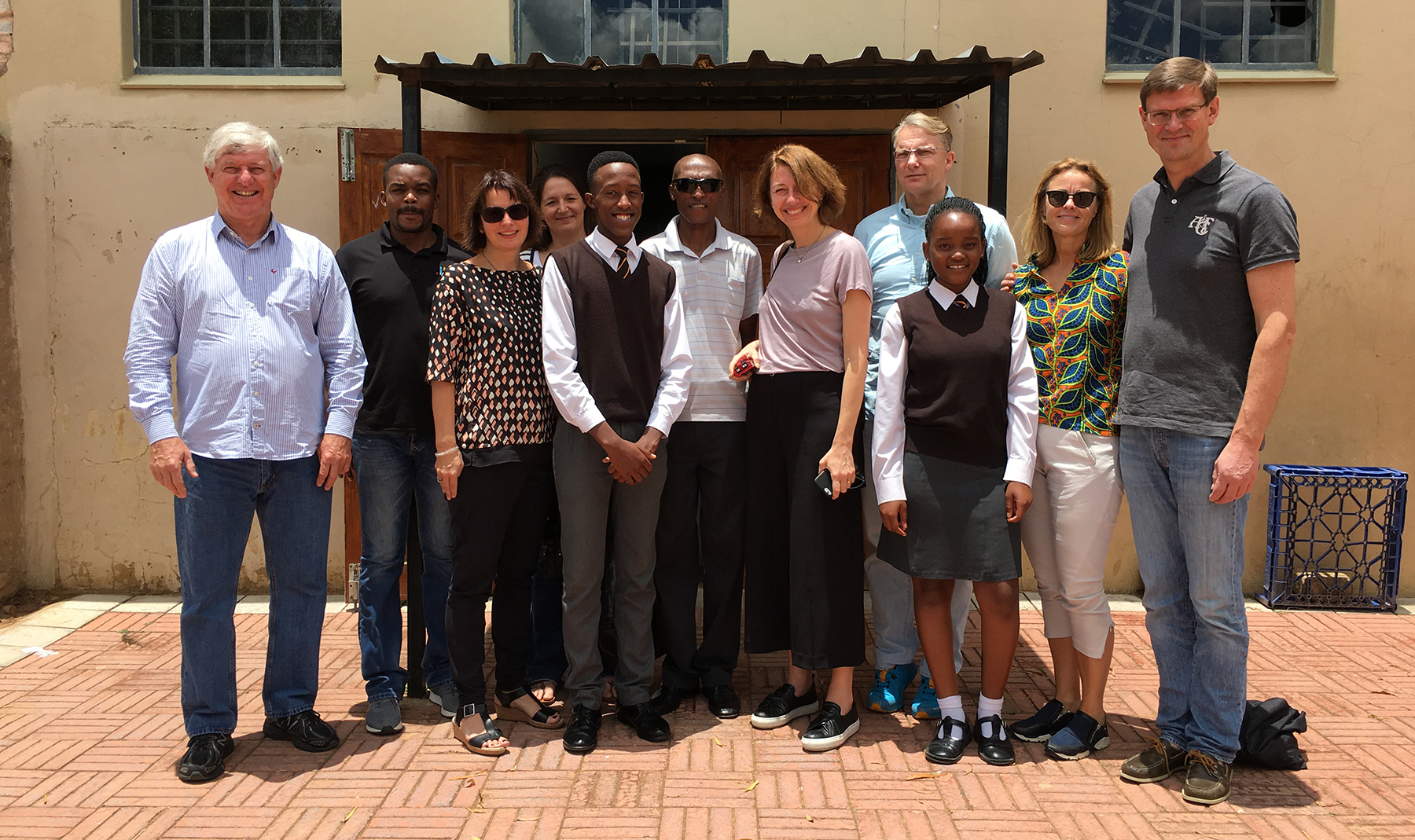 The board and the administration of the Kavli Trust met with students, teachers and leadership of the LEAP Science and Math School during their visit to Johannesburg and Cape Town in December.