Changing Stories is a Danish organisation that supports students who struggle with gaining the foundational literacy and numeracy skills they need to succeed in school and in life.
Opportunities for every child
"At Changing Stories we believe that no child's opportunities in life should be limited by when and where they were born, and that every child deserves an opportunity to find and realise the talents and the potential that each of them are born with," says René Jøhnke, founder and CEO of Changing Stories.
"Completing an education is the first step towards changing their own stories, the stories of their communities, and ultimately, the story of their nation."
Local implementing partner
Changing Stories local implementing partner is a Nepalese NGO called Institution for Suitable Actions for Prosperity (ISAP). ISAP has partnered with a wide range of international NGOs in the past, and has extensive experience implementing a variety of cross-sector projects across Nepal.
More than half of all children in Nepalese public schools never finish school, according to Ministry of Education in Nepal.
"The statistic is the result of a public school system where only the strongest students thrive, and the weak are left behind," René Jøhnke says.
"Students who fall behind in the early grades never manage to catch up again, and eventually either drop out early or leave school unprepared," he adds.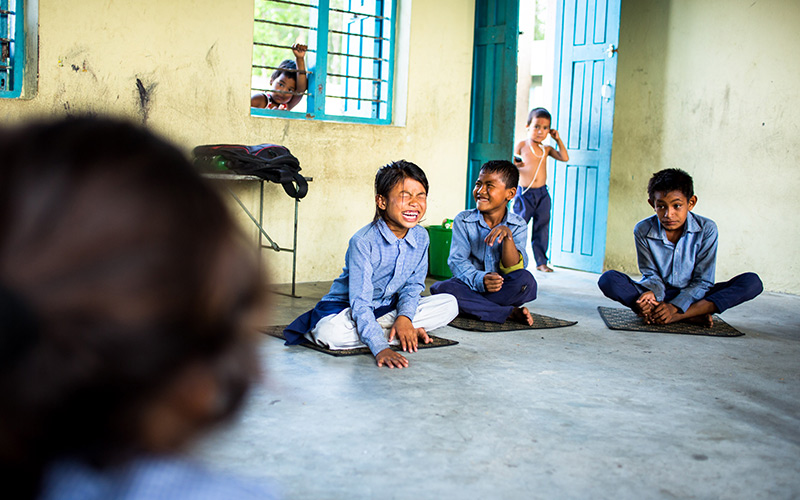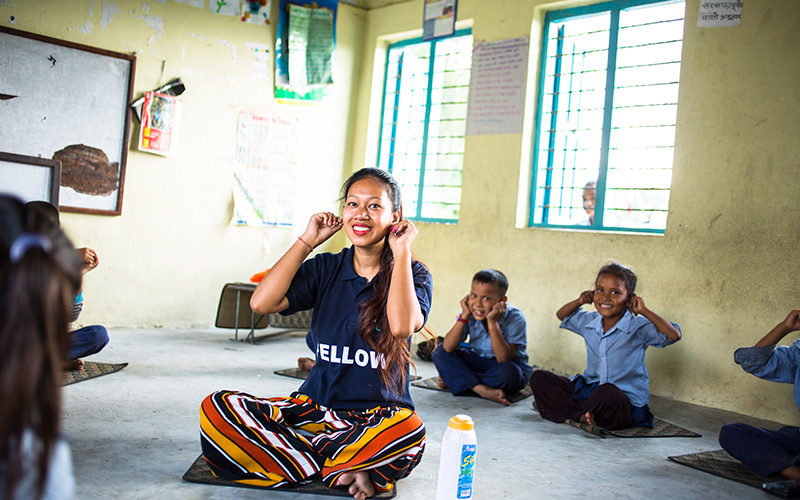 Intensive support
The purpose of the "Second Chance" project is to provide intensive support to help public school students with major learning deficiencies acquire the basic Nepali literacy and numeracy skills they missed out on in the early grades.
Changing Stories does this by running cost-effective, remedial education courses (REC). Each REC lasts for a total of 72 after-school lessons led and taught by local youth, hired from the local community.
Before being selected for the Changing Stories fellowship, local youth go through a rigorous selection process and, once selected, fellows receive pre-service training as well as continuous support and gain valuable work, teaching and leadership experience throughout their fellowship.
Investing in education
"The project is built on the belief that no child's opportunities in life should be limited by when or where they were born, and that investing in education is the most effective way to reduce social and economic inequality, lift economies and create the next generation of future global leaders," says René Jøhnke.
"Our mission is for kids growing up in Nepal to have an opportunity to create a better life for themselves than the one they came from. We believe that this journey starts with learning how to read, write and do math, and maybe most importantly, learning to believe in themselves."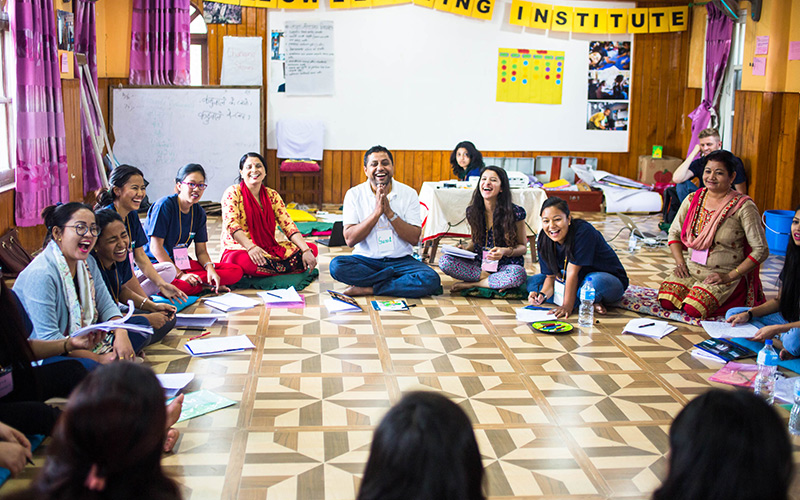 Scaling up with the Kavli Trust
The grant from the Kavli Trust will fund a Phase 2 scale-up of the remedial courses.
"It means we will be able to run ten remedial education courses benefitting 150 struggling students in public schools in the district of Makwanpur in central Nepal. It also means we can offer our Changing Stories fellowship to 10 talented and ambitious local youth from in and around our project area," says René Jøhnke.
The project is scheduled to run from February to August 2018.
Pioneering and innovative initiatives
At 1,5 years old, Changing Stories is still a start-up non-profit.
"We greatly appreciate that foundations like the Kavli Trust exist: foundations who are willing to support small, medium and growing non-profits that are pioneering innovative initiatives aimed at solving social problems in developing countries," says René Jøhnke.
"Innovation and disruption often come from the "bottom-up", which is why we advocate for and appreciate a more supportive environment for non-profit start-ups who, through innovative and cost-effective initiatives, have demonstrated potential for wide-scale impact," he points out.