After a successful week in London, we arrived in Bergen on July 29th, 2018. Our first experience, and the first thing to confuse us, was the artwork outside "Bergen?" Airport, as we weren't sure if we were actually in Bergen or not.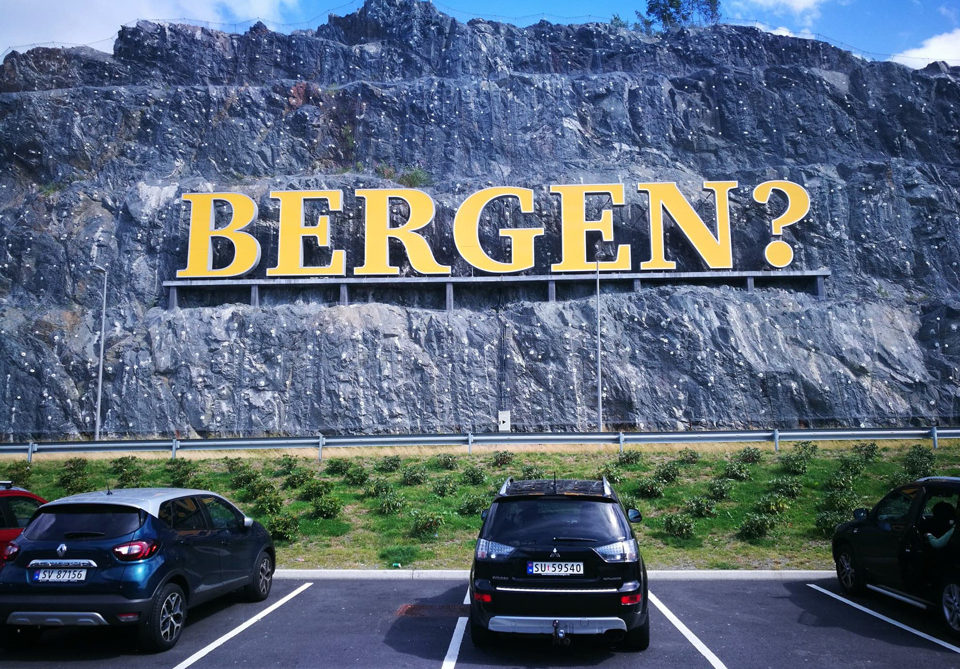 It was a lovely drive from the airport to our hotel, wait…. oh no, it wasn't our hotel, it was the sister hotel. Hanging around, not knowing what to do and where to go, with bags that weighed over 30kgs, we ended up looking at one another and just having a good laugh until finally our driver Stian came back to save us. Once settled into our amazing and comfortable hotel, we had the opportunity to explore the beautiful city of Bergen for two days.
We had two great dinners in Bergen: On Monday, we were hosted by Aksel and his wife Kari. They made a delicious seafood soup served with bread, of course, and an incredible homemade "fizzy" raspberry juice straight from their garden (wink wink). We ended the evening by watching the sunset, relaxing and trying some of the freshly picked raspberries with ice cream.
Then, on Tuesday, we were invited to dinner by Brita. Her family served a delicious pasta meal, and also gave us the wonderful opportunity to meet Tore Eikeland's family and discuss the work in SA over some sweet, home-made treats. At first, we had no idea what to ask, or how to react, but Robert's smile and his mother opening up and asking us questions made us more comfortable to enjoy the evening. They also showed us the photo album of their visit to Ghana and our projects there. Brita was very helpful and assisted with all the translation.
We felt very welcome, and had a relaxing time before the hard work at Utoya started.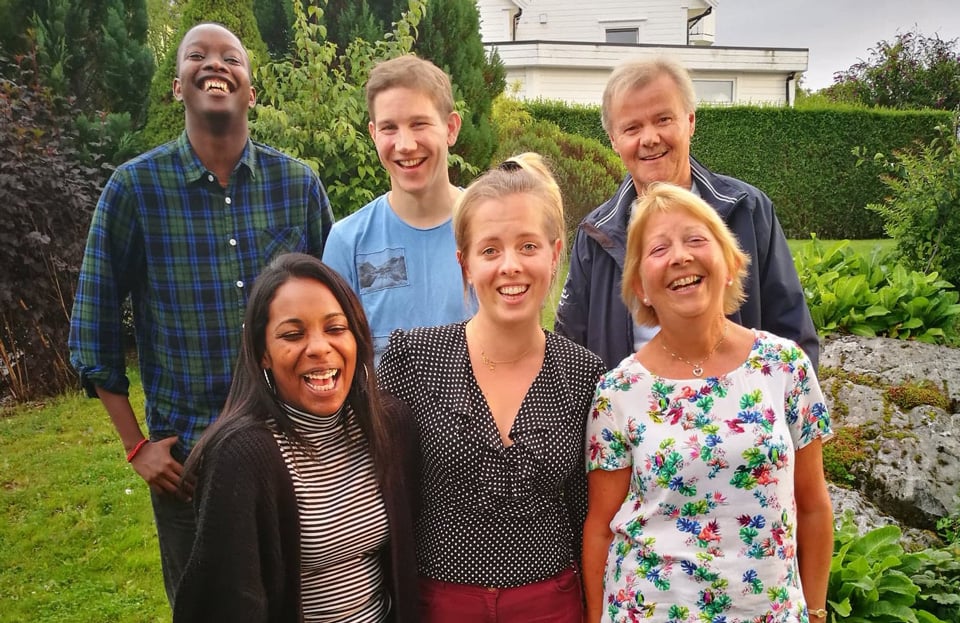 Utøya
What a long drive! It was all worth it in the end though. If only you could see the expressions on our faces when we were surrounded by close to 1000 young politicians, who are so motivated, intelligent and very engaged. We kept telling one another "This is what South Africa needs".
We were very lucky to also meet six other international guests from Palestine, Turkey, Israel and Swaziland, giving us the opportunity to not only share our work with them, but to also understand what their roles are in their organizations.
On August 3rd, we ran our workshop on "Youth Political engagement and the future of democracy in South Africa", where about 40 people participated, not realizing that at the same time of our workshop, there was a competitive football match happening! Our workshop was different to the other talks they were running at the camp. We made it a bit more interactive and allowed the participants to provide solutions as to how we could get our youth more politically engaged in South Africa. We had great levels of engagement and interaction, which led to wonderful ideas that we hope to incorporate into some of our work as part of the program's strategy.
On Saturday, we hosted a workshop on culture and language, where we taught some of the participants some slang words and some cool South African dances. Some even went on to try the moves later that evening at the camp disco. It was also amazing to meet the youth from the different regions when we went around the camp to speak to the different delegations. We are looking forward to seeing how our conversations move forward with the work of the foundation in South Africa.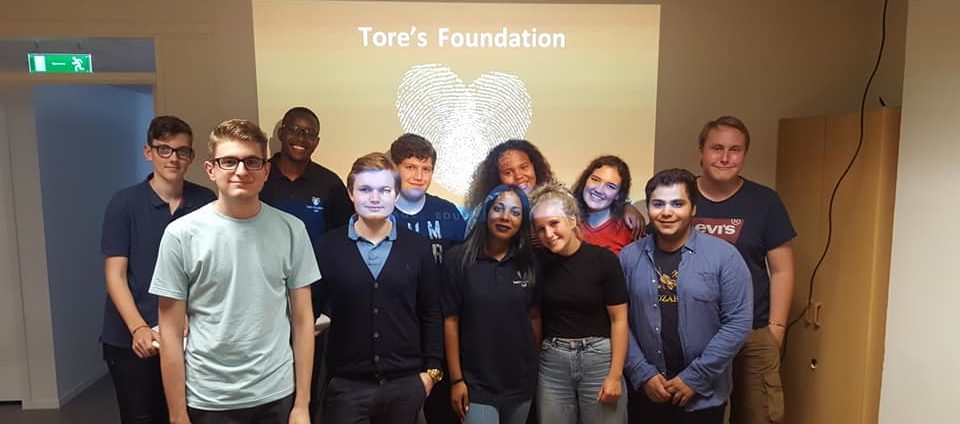 We have learned so much about Utoya and AUF. It was such a great opportunity to discover the origins of the foundation and meet people who are all interested in making this world a better place! We are also especially grateful for the opportunity to interact and speak with Norwegian parliamentarians and former prominent politicians on foreign policy, education and the future of democracy. A special thank you has to go to Brita, who was basically our guide and translator during the 5 days at Utoya, and who tried her best to always make sure that we were doing fine.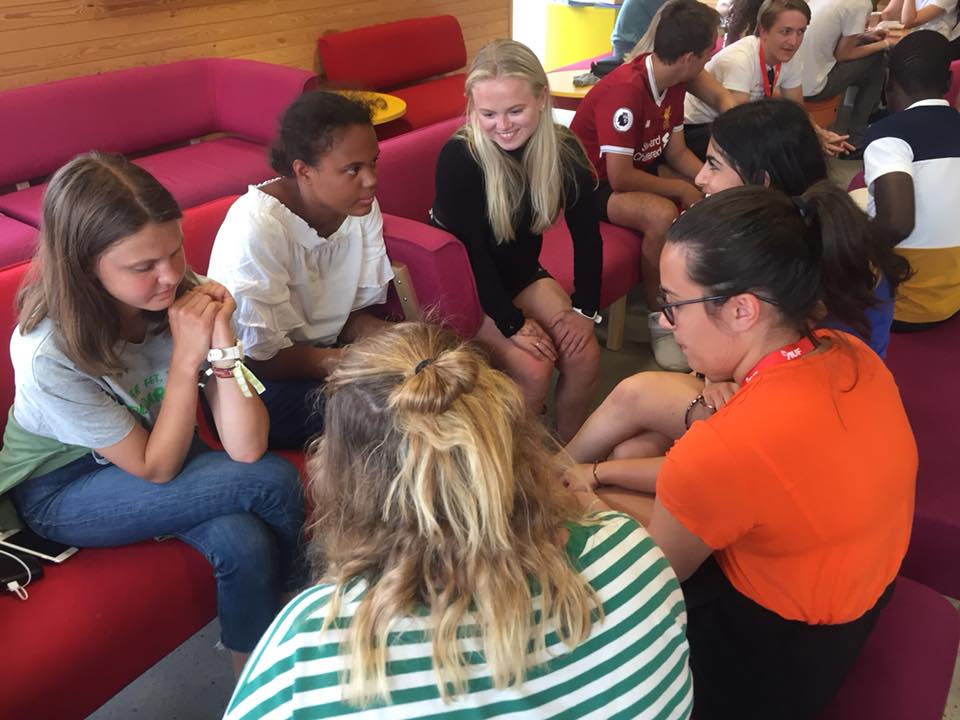 As first-time travelers to Norway we learned that:
• You will be having bread and potato with almost every meal, so do not visit Norway if you are on a strict no-starch diet!
• Everything is always 15 minutes away.
• Norwegians are very friendly!
• In Bergen, it rains 250 days a year, but you'll probably visit on the other 114 when it doesn't.
• Brown cheese is life!