"Safe Spaces is like a family. We can all speak freely, and that helps us learn and helps build our self-esteem," says Martha Jeberu (16).
Martha is a student and a member of Safe Spaces, Norwegian Church Aid's project fighting child marriage in Ethiopia's Gambella region.
Six out of ten girls married before turning 18
Almost six out of ten Ethiopian girls are married before their 18th birthday. Among young girls in Gambella aged 15 to 19, twelve percent are already mothers or pregnant with their first child.
For girls, the consequences of child marriage are considerable. Girls who marry early are very likely to drop out of school and have more children. Child brides often have many children to care for while still young themselves, and they often lack education and opportunities to be self-sufficient.
Early marriage also has serious consequences for their health: teenage pregnancy is tied to higher mortality rates for both mother and child.
"Child brides are vulnerable to HIV and other sexually transmitted diseases, as well as early pregnancy," says Addisalem Befikadu.
Economy a main cause
The Kavli Trust supports the work Norwegian Church Aid is doing with 1.5 million NOK for the period 2018-2021. The funds will be spent on a variety of measures that all share the overarching goal of preventing child marriage.
One of the most common reasons for child marriages is poverty. According to Norwegian Church Aid, girls are forced into marriage in order to contribute economically to their families through dowries and other economic benefits a marriage can bring. In addition, parents want to secure their daughters social and economic protection.
"Therefore, economic support to disadvantaged families and measures to support the independence of young girls are important," says Addisalem Befikadu.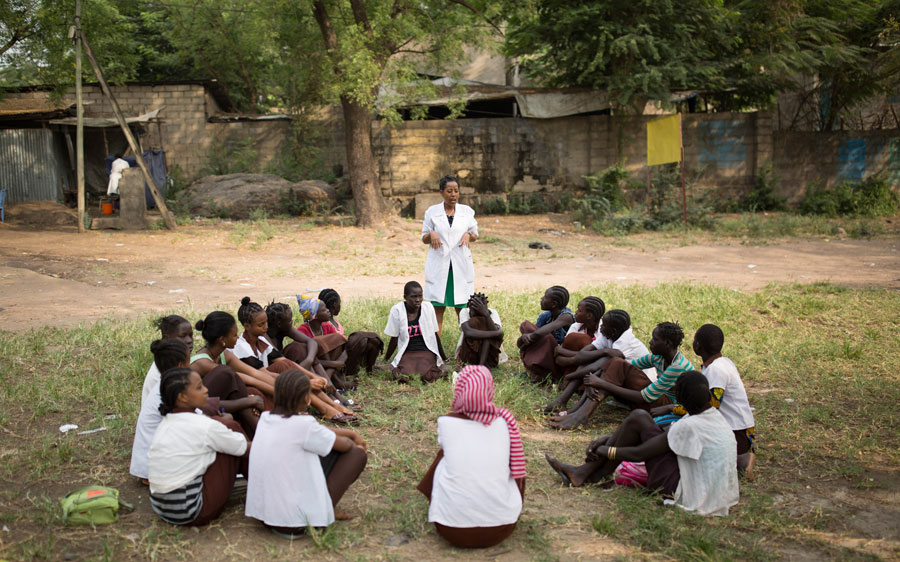 Counselling and awareness
An important measure in the work to prevent child marriage is the creation of safe spaces to talk to girls about child marriage, empowering them to make their own, informed choices. The girls will among other be offered counselling and information about their rights.
Traditional beliefs and norms also contribute to sustaining the practice of child marriage. Awareness work targeting parents, churches, schools and other community actors is therefore very important. It is especially important that, in addition to reaching parents, information about the negative effects of early marriage reaches teachers, police, health care workers, and people working in judicial systems.
"Through dialogue, we need to raise awareness in the local communities about the consequences of child marriage, so that the girls also get social support," says Befikadu.
Safe bathrooms and the distribution of menstrual pads
Creating a safe physical setting for girls is another important measure to keep them in school. The funds from the Kavli Trust will also be used to build separate toilets for girls in six different schools, so that they are able to go to the toilet safely and in private.
According to Norwegian Church Aid, another problem is that girls tend to drop out of school once they get their periods if they can't afford to buy pads, tampons and other personal hygiene products. Therefore, funds for pads and tampons also contribute to keeping more girls in school.
"That the project includes menstrual hygiene measures makes school a safe and better place for girls," says Abejedi Agagna, leader in EECMY DASSC in Gambella.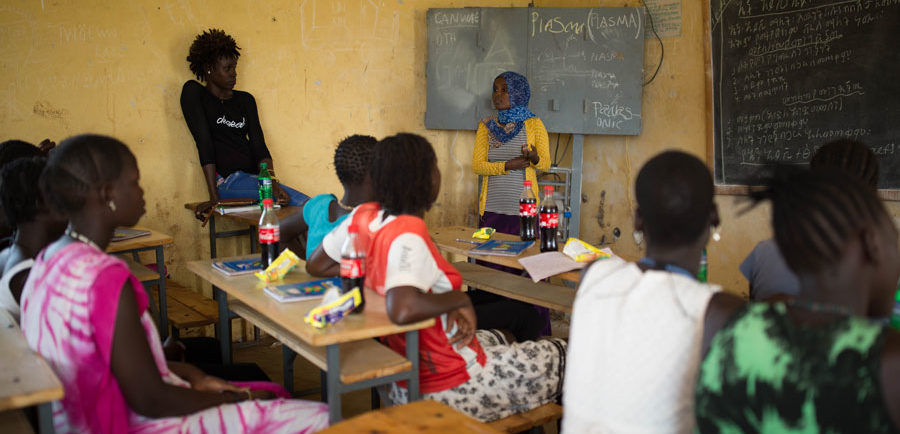 Focusing on her studies
"Two of my friends are already mothers, and another lost her child before it was born. Of these three, only one has continued with school," says a 16-year-old girl participating in 'Safe Spaces'.
"I've realised how lucky I am to have supportive parents and to be able to focus on my studies. I want others to have the same support I had, so that they can have a better future."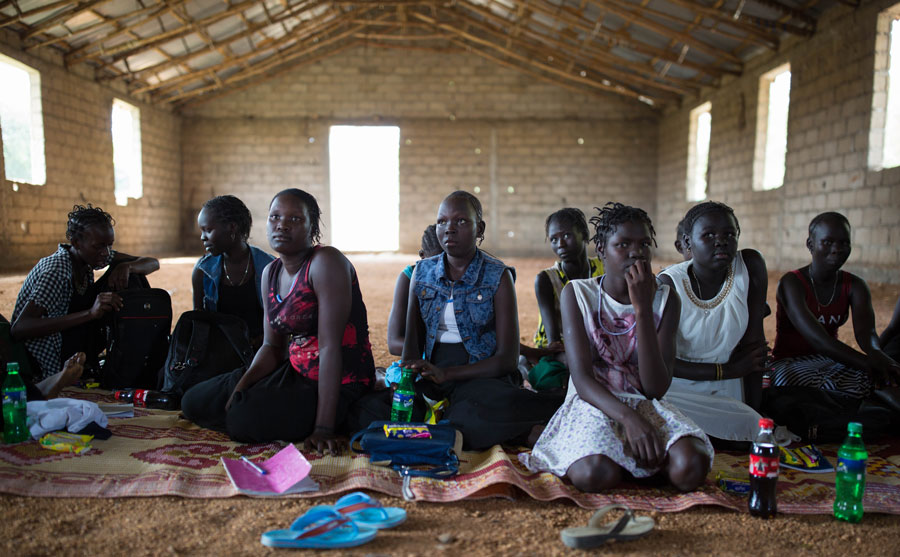 Many girls want to join
When we started recruiting participants for the programme, many girls wanted to join, but because we had a limit at 25 girls at a time, we could not admit everyone who wanted to join," says Marwa Othow, a mentor at Safe Spaces.
She emphasises the importance of more people being allowed access to what the project has to offer and points out that child marriage is now also high on the Ethiopian government's list of priorities.
"We want to take advantage of the opportunities provided by the political climate," she says.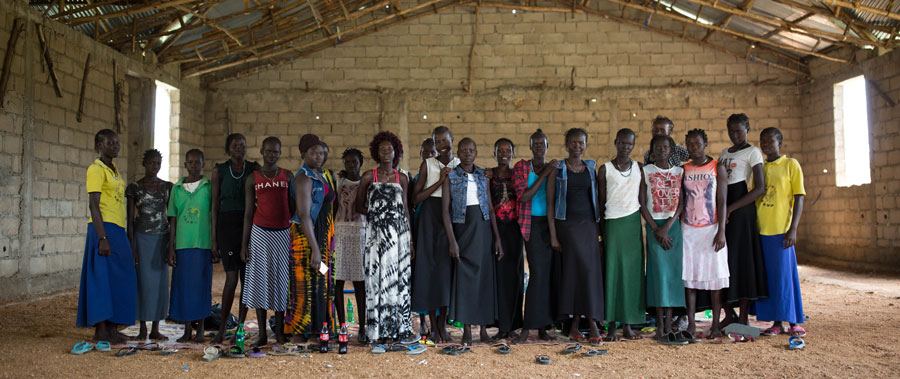 BACKGROUND
• More than 700 million women across the world today marry before they turn 18.
• More than one in three of these were married before they turned 15.
•  Ethiopia is one of the countries where child marriage is very common.
•  In Ethiopia, two out of five girls marry before turning 15.
•  The most important causes are economic and sociocultural.
•  According to a study Norwegian Church Aid has carried out in the project area, 48 percent of child marriages are entered into for economic reasons.
•  The project supported by the Kavli Trust is part of an ongoing project run by Norwegian Church Aid and Ethiopian Evangelical Church Mekane Yesus Development and Social Services Commission. This project is also supported by the United Nations Population Fund (UNFPA).