The Victory Programme has so far brought 13 people together – over three courses – for an experience inspired by the community spirit and resourcefulness created during the Second World War. There has also been a programme dedicated solely to survivors of domestic abuse.
"The highlight of my week"
Kerry and Joanne have both benefitted from taking part in the course. After her divorce a year ago, Kerry, 40, found herself in unfamiliar territory.
"I split up from my husband and I wasn't working," she said. "I was looking after my four children, waiting for them to come back from school, staying in the house and not really doing anything. I was in a rut."
Kerry didn't expect an invitation to the Victory Programme to be the prompt to getting her life back on track.
She said: "We had a leaflet through the door and my mum asked if I wanted to go along – I did! It was good to get myself out of the house. Everyone was really lovely and attending the course gave me something to look forward to – it was the highlight of my week."
New job
Kerry said: "After attending the programme, I felt happier – the Victory Programme gave me something to do through the week and made me want to do something else. That's when I started looking for a job. Since I completed the course, I've got a job and feel as though I've got 'me' back again. I'm not only a mum. I've also made loads of new friends. I do more things for me and I feel quite proud that I'm doing everything for myself, including paying all the bills. I feel my children haven't lost out with the changes in our lives."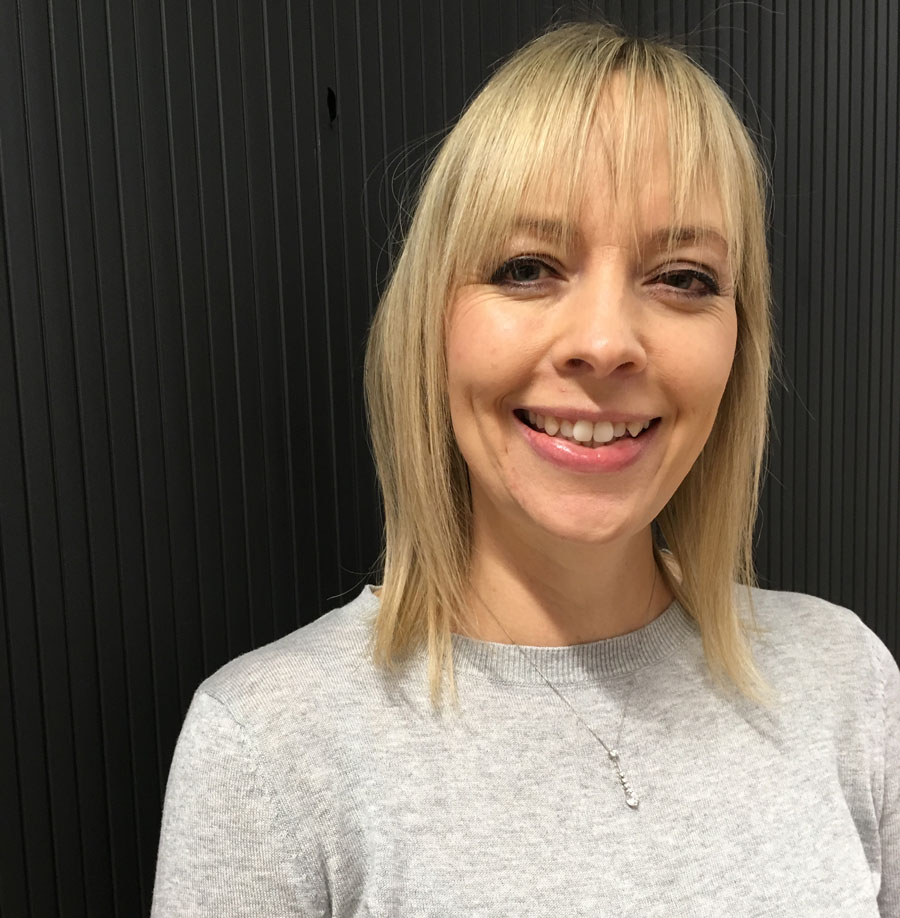 The Victory Programme made Kerry want to do something else. After the course she started looking for a job and succeeded. Photo: The Salvation Army UK
"Doing something for myself"
Joanne, 37, has three children and is a fulltime carer to her mother and her young grandson. She said: "We haven't had the easiest of lives and my family depends on me a lot. I hardly have any free time, so attending the Victory Programme was a case of doing something for myself. It was nice to, once a week, have an hour to stop and have a break. It was an hour for me to have a good natter and to learn something as well!"
A listening ear
Joanne has worked hard to raise her family on her own, supporting her children as they faced the challenges of teenage pregnancy and addiction. At The Salvation Army, Joanne found a listening ear and practical assistance, ensuring she knew she wasn't alone.
She said: "The Salvation Army has probably saved me. Alison [the church leader] was there all the time as a support. She was a phone call away if I ever needed her. She never judged what I said.
"You can get ground down with life so it was nice to just relax for a little while [and take part in the Victory Programme]. I noticed a change in myself while I was doing the [course]. I was a lot calmer as I had time out and I wasn't so stressed. It was also nice to go home and have my family ask what I had been doing, rather than the other way around!"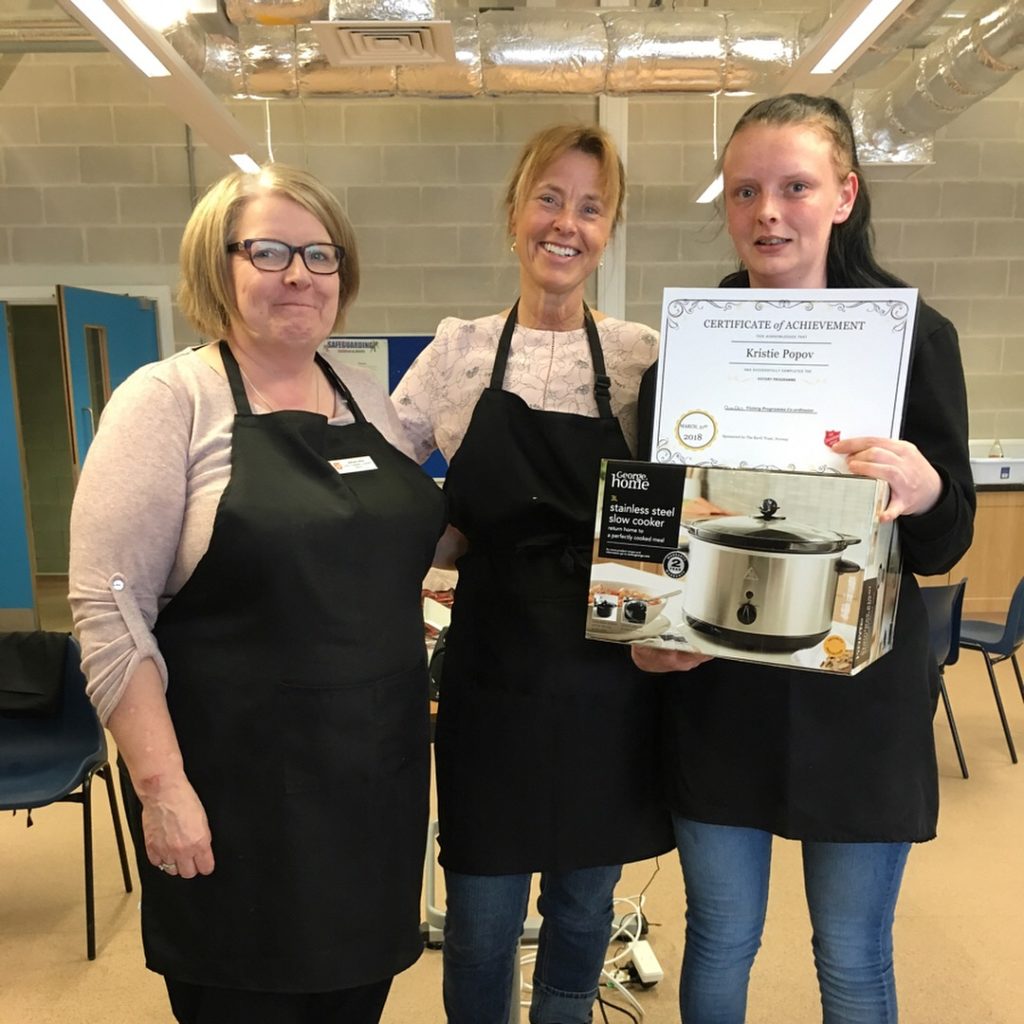 The Kavli Trust visited the Victory Programme in Blaydon in March 2018. Coordinator Allison Ellis (left) welcomed general manager Inger Elise Iversen (in the middle) who also learned about the course by taking part in a class. Kristy (right) was one the participants at the course. Photo: Hanne Eide Andersen/The Kavli Trust
New friendships
With her grandson due to start school, Joanne is looking forward to taking part in the graduate segment of the Victory Programme.
She said: "I'm looking forward to it and I think it'll tease that stress out for a couple of hours. It's nice to come and talk to everyone as they don't judge you here. I've made friends through the Victory Programme. Normally, I'm with people either older or younger so don't associate with anyone else. It's so nice to have time with people my own age."
Ongoing impact on their lives
Course leader Allison Ellis said: "We're so pleased that people have experienced and can see a real transformation in themselves as they've cooked, chatted and learnt from each other. We believe that every person has God-given value and worth and we hope that in seeing this for themselves, by taking precious-needed time out, that it will have an ongoing impact on their lives and on those around them."
BACKGROUND
Experiences from The Victory Programme
•  All participants expressed improvements in wellbeing.
•  Even more than feeling physically and financially healthier, participants felt better about themselves generally, life and the future.
•  The most popular dish was the bacon hotpot, closely followed by vegetable soup!
•  The programme initially started as a six-week course in Blaydon but, responding to the participants extended this to eight weeks.
•  Ten participants started up a Victory Programme graduate programme.
•  Two participants have found part-time work, another one has started a university course.