"I did things I never thought I'd do. Went to places I'd never been before. Met people I never thought I would through my own doing."
These are the words of one of the participants. And they sum up the aim of Curious Monkey's Troupe project very well. Through creative workshops, experiencing theatre and performing arts and shadowing creative workers, the young participants develop their skills, creativity and self-esteem. Many are also making new friends.
Troupe works to help improve the life chances and wellbeing of young people who have experience of being in care. By putting on creative theatre projects, the award winning UK theatre company Curious Monkey also provides a platform for these young people's voices to be heard with the aim of making positive changes to the system.
Stability and support
"Young people in care and care leavers are one of the most vulnerable groups in our society. They often have diminished life chances and have poorer outcomes compared to other young people in areas like education, health and mental health. Isolation and loneliness are major problems," says the artistic director of Curious Monkey, Amy Golding.
Funding from Kavli Trust has enabled Curious Monkey to provide long term, regular and consistent support for this group of young people who often have chaotic and unpredictable lives.
"It has been a game changer for Curious Monkey! With the support from Kavli Trust we have been able to increase the impact of our work with Troupe, by offering more activities more regularly for more young people," Golding continues.
She explains that a lack of stability combined with insufficient support networks means that it is more difficult for young people with experiences of being in care to trust others and have the confidence to access new experiences and social situations. This can be an issue especially when the time comes to move out of care and into independent living.
"Many young people 'fall through the gaps' between services, or find the transition between one service and another challenging. Maintaining positive wellbeing and mental health is a challenge we see a lot with the young people we work with," Golding adds.
The funding from Kavli Trust has enabled Curious Monkey to employ a dedicated member of staff to run the Troupe project.
"He/she provides pastoral support for the group and is often there to provide support when young people feel there are no other services to turn to," Golding says.
Theatre as a social tool
Through their initial grant from Kavli Trust, Curious Monkey engaged 42 young people in care and care leavers, produced over 36 events including 13 theatre trips, 3 conferences and one award ceremony.
There were 188 attendances, with 33 young people accessing an activity provided by Curious Monkey for the first time. Altogether, since its inception, the project has engaged with over 80 young people in care and care leavers.
In 2018, Kavli Trust funding facilitated the creation of a very well-received 360 film project. The Troupe group are currently building on this success in their work on a new play.
Read more about the 360 films here
During Care Leavers Week in October last year, Curious Monkey brought together young people, foster carers and adopters, staff from local authorities around the region, arts organisations and charities in an event called Care about Care?.
The event showcased the creative work of young people who have experience of the care system, and these performances went on to inform a big, open conversation exploring themes around care and other relevant issues. Before leaving, participants were invited to make a pledge for action over one of the themes that had emerged from the day.
A new Care about Care? event is planned for October 2020.
Read more about the event here!
In 2019 Curious Monkey were shortlisted for a Children and Young People NOW award for arts and culture, working with 'innovation and excellence'.
Moving towards a sustainable model
The support from Kavli Trust has helped the theatre company to secure funding from other trusts and foundations, moving Curious Monkey from a project-to-project model to a more sustainable multi-year revenue funded organisation.
"Alongside our projects, we have also had the opportunity to grow the company's team, profile, sustainability and resilience meaning we can offer secure employment for artists and practitioners and develop long lasting links with partners to ensure the best possible outcomes for the young people we work with", Golding says.
Since receiving their initial support from Kavli Trust, they have also been funded by the Esmee Fairbairn Foundation and BBC Children in Need to support project activity up until 2022.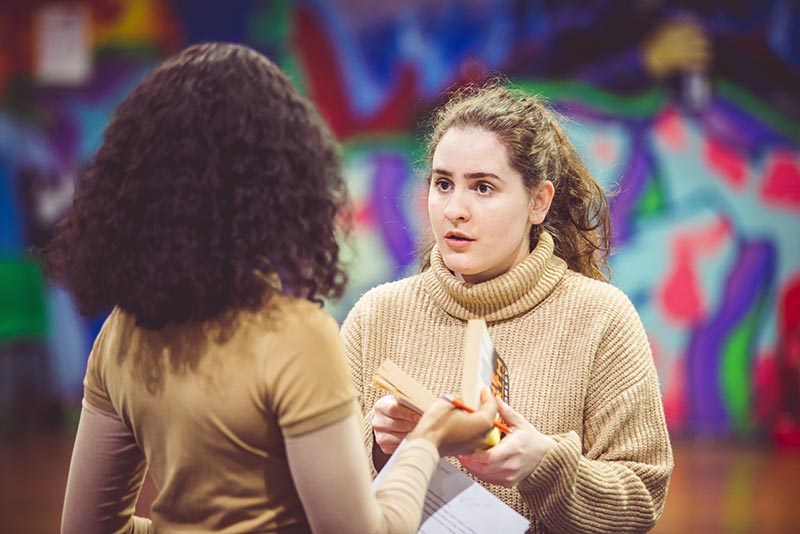 The Kavli Trust Board met with Curious Monkey during a trip to the UK in January, visiting projects.
"Working with Kavli Trust has been a great experience. The opportunity to have an open dialogue and to meet and build relationships with members of Kavli Trust has meant a lot to us," says Amy Golding, artistic director of the award winning theatre company Curious Monkey.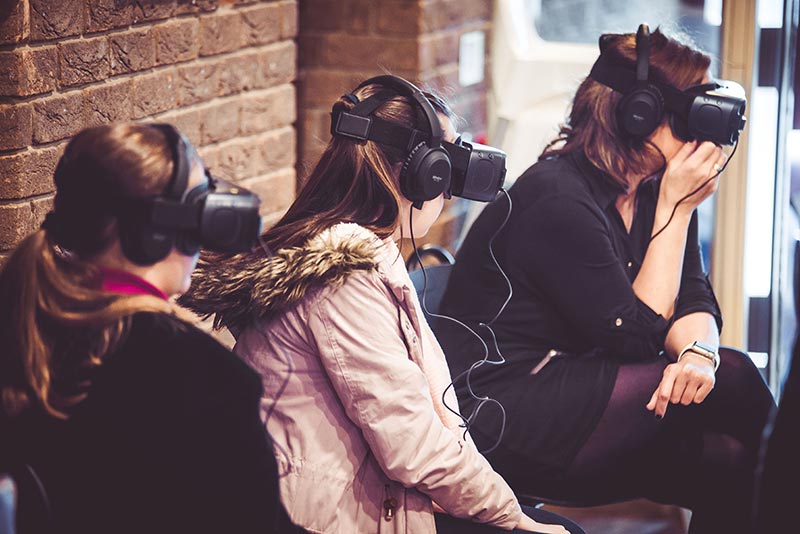 The Troupe project builds confidence and a support network for young people in care homes and care leavers, through drama, workshops and creative projects.