Kenneth Hamnes took over as the new CEO of Kavli Holding AS on 1 February 2021. Kavli Holding, also called The Kavli Group, is the company that owns all the group's subsidiaries in Norway and abroad.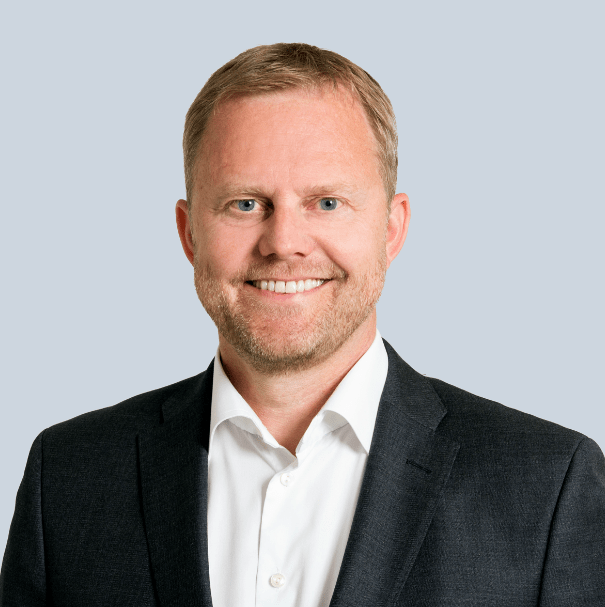 Kenneth Hamnes,CEO of Kavli Holding AS
Progressive management
Since Knut Kavli transferred all ownership to Kavli Trust in 1962, part  of the profit has been invested in strengthening and developing the business further, while the rest is allocated to good causes. In addition, a financial portfolio is managed to balance both the funding of the charitable activity and any capital needs in The Kavli Group.
Knut Kavli made it clear that the group should have a progressive approach to business management. In 51-year-old Kenneth Hamnes, The Kavli Group has recruited a leader with broad experience from and a strong commitment to the grocery industry. With an MSc in Economics, he has a background as CEO of Maarud AS, Sales Director in Stabburet AS and Product Manager in Lilleborg AS. He joined The Kavli Group after leaving his job as CEO of the wine and liquor wholesale company Arcus ASA.
"I have worked in the grocery industry my entire career. Working for The Kavli Group is similar to what I have done before; it is all about strong brands, a focus on innovation and tough competition. What is unique and different is the ownership structure. Working for a charitable foundation is a new and exciting opportunity, and definitely adds value. It makes me proud to explain the concept to people who do not know about it," says Hamnes.
The extra dimention
The new CEO points to research that shows that companies with a larger purpose than "just making money", perform better over time.
"My impression is that it means a lot to all our employees that the profits go to good causes within scientific research, humanitarian work and culture. I also believe that both values and purpose will become more important when trying to recruit good employees. Job applicants today want meaningful jobs, and in this sense, we are perfectly positioned," Hamnes stresses.
"Kavli has had a great development over many years, and we will do our best to ensure that this continues. I believe that the extra dimension gives us added value"
Solid brand
The CEO describes Kavli as a leading food company with strong brands and a solid position in local markets.
"Kavli is very well regarded and regularly asserts itself in rankings related to innovation, brand strength and sustainability. We have a good dialogue with consumers and customers, and are always looking for insights that we can turn into profitable growth.
The Kavli Group currently operates in four countries: Norway, Sweden, Finland and the UK. The way The Kavli Group works at country level is one of its strengths, according to Hamnes.
"Kavli has a multilocal organisational structure. This means that the local companies have their own value chain with product development, production, marketing and sales. This allows us to target the markets even better with local flavors and concepts. Our strengths rest on our great brands, such as Kavli, Q, Skyr, Primula, Eriks, Planti, Johnny's and many others," says Hamnes.
The way forward
So what is the way forward under his leadership? Hamnes emphasises that the strategy stays firm:
"We will continue our positive development, and grow both organically and through acquisitions. One of the most important tasks now is to complete our great new dairy operation in Jæren in south western Norway, and deliver on the ambitious innovation plan that forms the basis for the investment. In addition, we will continue to work hard on our culture of improvement. I believe that there is room to be more daring so that Kavli Trust can become even more generous," he says.
Hamnes describes himself as a team player, and he wants to inspire the companies to collaborate even more. "We have many highly skilled employees in the entire Kavli Group and I hope that I can inspire everyone to continue the good work that has provided us with very good results so far."
"What will be important for the Kavli Group's way forward?"
"I want to highlight sustainability. This is a social responsibility we take seriously. This is a work in progress in our various companies, and some countries have come a little further than others. It is very uplifting that in the 2021 report to the Sustainable Brand Index, The Kavli Group's dairy subsidiary Q-Meieriene and Kavli achieved second and fifth place respectively of 33 ranked companies and brands within the food category. Q-Meieriene were number eight on the total list! This is very inspiring for the whole group and the work we have ahead of us."