All photos: REfUSE
With NOK 1.3 million (£ 111,150) Kavli Trust, the founders behind this unique project in the North East England  will grow and expand their work.
"Funding from Kavli will allow our organisation space to grow our infrastructure and staff team meaning that the impact of the funding will last for many years to come. It will also allow us to grow what we do to include more children and young people," says Miriam Skinner, one of the two founders of the organisation REfUSE.
Every month, REfUSE collects around 15 tonnes of food, which would otherwise have been wasted, and redistributes it to people who need assistance.
Miriam Skinner and Nicola Dravers volunteered at the Salvation Army's soup kitchen to study social entrepreneurship when they realised how much food was being thrown away by grocery stores and restaurants. Where other people saw rubbish, they saw valuable resources.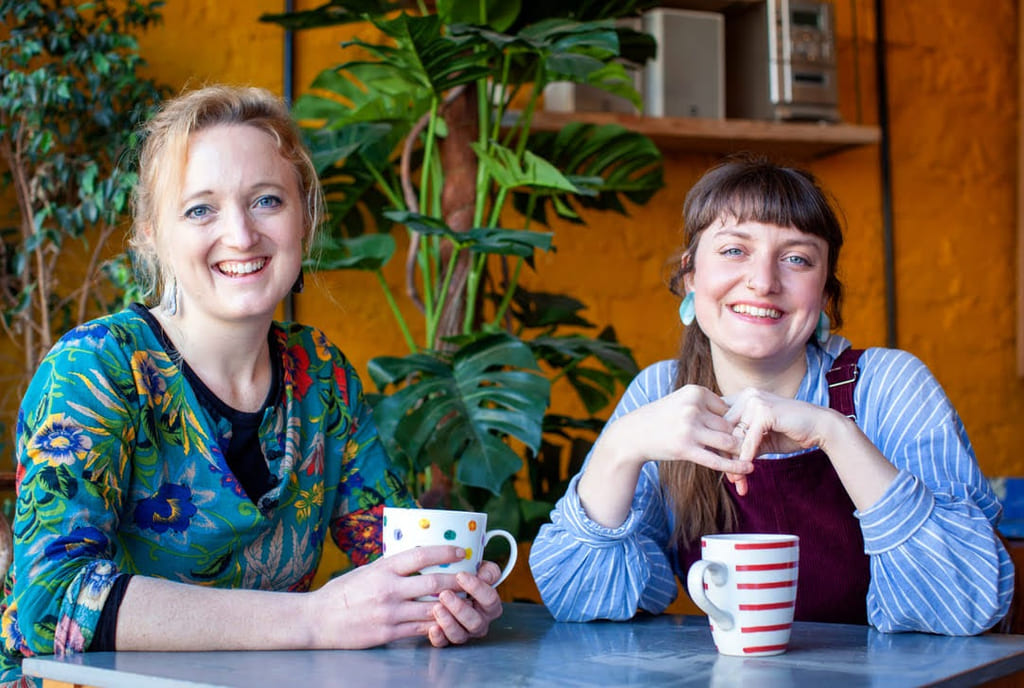 Dire need for help
The women decided to launch a rescue operation to collect food and pass it on to people in the local community. They organised pop-up events in shopping malls and churches, and soon the initiative took off. Several individuals started crowdfunding to support their work, and in 2015 REfUSE was established as a non-profit organisation.
The core of the business, food rescue and food redistribution, is linked to a number of social initiatives in Durham outside Newcastle. The city is located in an area of ​​England where there are major challenges with unemployment, poverty and growing disparities between people.
Job training
"Through this partnership, REfUSE and Kavli Trust will work together to secure the redistribution of food and reduction of food waste. REfUSE also offers work training and employment. In combination with their community programme for inclusion and life skills, they play a strong role in enabling young people to strengthen their mental health and quality of life, as well as reducing the carbon footprint", says Head of the Kavli Trust grants programme in the UK, Rune Mørland.
Bringing together the community
REfUSE currently has nine employees and 180 volunteers on the team. The food that is collected is repackaged for distribution, or ends up on the menu in a café run by REfUSE. Affordable meals are served here, and customers can also buy lunch boxes at a reasonable price.
The REfUSE café operates on a "Pay As You Feel" basis. Guests decide how much they wish to pay based on what they can afford. They can pay for their meals in cash, but non-monetary donations of time or skills are just as valuable.
The café, which opened in 2018, has become a popular meeting place for the community. REfUSE offers work training for young people with learning difficulties or who struggle with addiction, crime or other problems. In total, more than 200 volunteers and a catering staff of 30 have received training and practice.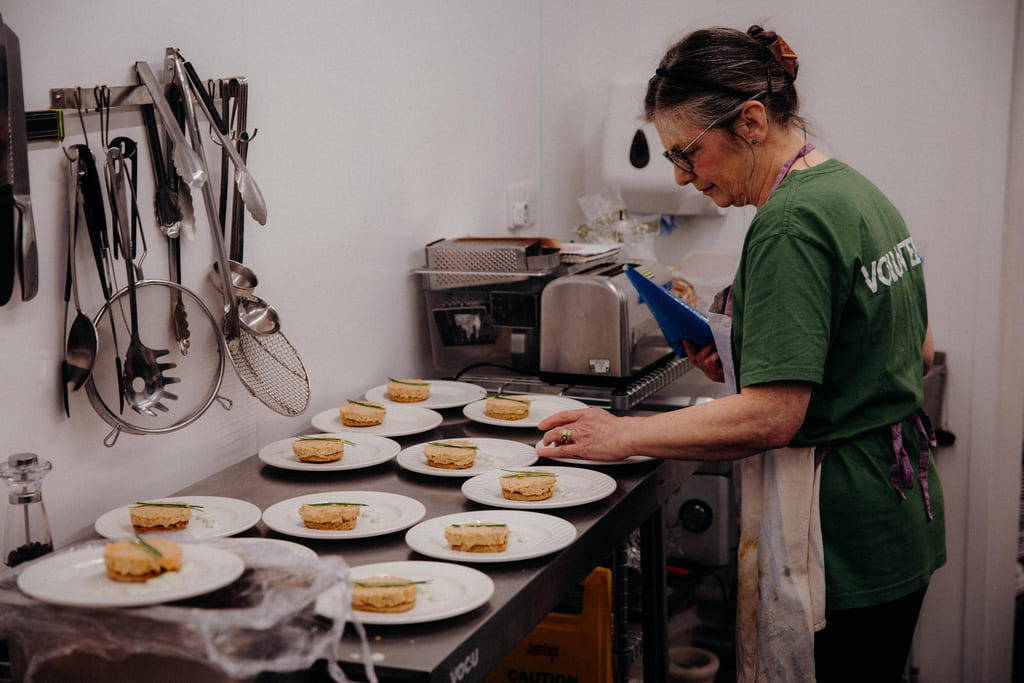 Adapted to the pandemic
During the pandemic, REfUSE saw that the need for help became even greater in line with rising poverty, unemployment and an increase in mental health problems. The organisation has adapted its activities and has distributed more than 90,000 meals during the pandemic.
"Food waste wedding"
REfUSE attracted national attention in England when the BBC published the story "Food waste wedding". The catering at the wedding consisted of food that REfUSE had collected and used to make a party menu. Demand increased and REfUSE gained momentum for the catering concept "Conscious Kitchen". Today, they provide catering for weddings, parties and conferences.
Expanding their work
Kavli Trust enters a two-year cooperation agreement with REfUSE to support the organisation in a growth and sustainability phase. The funding will strengthen the community programme for inclusion and life skills, as well as an educational programme on food waste, climate change and sustainable consumption. The funding will also be used towards the construction of office and multi-use areas in what will be a new "Community Hub" for several organisations. Income from rentals and events will contribute to further financing of REfUSE.
"The support from Kavli Trust will have a positive effect for many years to come," says Miriam Skinner.
"Now we can hire a general manager to take care of the day-to-day operations, allowing the founders to focus on strategy and growth, something they have not been able to do since REfUSE started," she says.
Empowerment
Inger Elise Iversen, General Manager of Kavli Trust, is proud of the new collaboration.
"REfUSE is an inclusive, innovative and recognised organisation in Durham," she says.
Kavli Trust supports several projects in the North-East aiming to promote inclusion, good mental health and life skills for children and young people.
"Going forward, we want to strengthen our support towards our second focus area, climate, responsible consumption and production," says Inger Elise Iversen.
FACTS ABOUT REfUSE
Aid organisation in England.
Engages in food rescue and social work in Durham, outside Newcastle
Combines environmentally-oriented work with youth interventions, including work training and a community program for inclusion and life skills
Sells affordable meals and lunch boxes consisting of food that would otherwise have been thrown away from groceries, restaurants and institutions
Redistributes food to people who need it
Distributed more than 90,000 meals during the pandemic