The study funded by Kavli Trust will examine whether Passport – skills for life successfully promotes children's ability to manage their emotions as a means to reduce distress, loneliness, and bullying during the important transition between childhood to adolescence.
Increasing need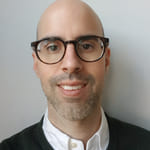 Dr. Joao Santos at The University of Manchester is trial manager of the study:
"Kavli Trust has provided us with a wonderful opportunity to assess the impact of a promising school-based intervention on children's mental health. By implementing robust theoretical, methodological, and analytical principles in the assessment of this school-based intervention, we hope to make an important and accurate contribution to the field", said Dr. Santos.
"I look forward to seeing the impact this research will have on all participating agents, particularly given the increasing need to improve children's mental health and wellbeing".
Widely used
Passport – Skills for life is a school-based mental health promotion program developed to increase 9-11 years-old children's coping skills.
It was created by Professor Brian Mishara at the University of Quebec at Montreal, and is widely used internationally as an intervention for social and emotional learning for children aged 9-11 years in primary school.
The programme is taught to the whole class by teachers trained in Passport.
The project will address the following questions exploring the impact of Passport:
Does Passport have a meaningful impact on the children outcomes being assessed, namely emotion regulation, bullying, loneliness, internalizing symptoms (e.g., depressive and anxiety symptoms, social withdrawal behaviours), and Peer Support (which can be conceptualised as support from others in a peer group, and is related to greater life satisfaction and lesser psychological distress)?
Is any impact of Passport maintained over time?
Does the way in which Passport is implemented make a difference to outcomes?
Do some children benefit more than others from taking part in Passport?
Does Passport offer value for money?
Is any impact of Passport on children's levels of distress supported by changes in their ability to manage their emotions?
To answer these questions, the researchers will undertake a major, two-year cluster randomised controlled trial of Passport, involving 60 primary schools and over 2,000 children in the Greater Manchester city-region in the UK.
The researchers will collect and analyse both quantitative and qualitative data.
"In addition to answering the main research questions, the data we generate will also be used to enrich our understanding of the development of mental health in the period in which children become adolescents", said Dr. Joao Santos, adding:
"For example, we will use it to assess relationships over time between bullying, loneliness, and wellbeing."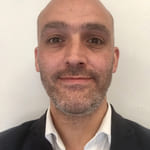 "We are absolutely delighted to be undertaking this important research for Kavli Trust, which will enable us to make significant advancements in our understanding of whether and how school-based interventions can make a difference to children's mental health during a vital period in their development", said one of the two Co-Principal Investigators of the project, Professor Neil Humphrey at The University of Manchester.
Co-Principal Investigator Professor Pamela Qualter is also excited to start the new project with Kavli Trust: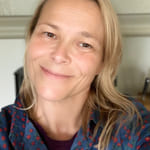 "It examines whether a school-based intervention can positively impact children's mental health, and I am particularly enthused by the focus on the role of loneliness, and how that links to mental health outcomes and change. That focus has been missing from previous intervention work", Qualter comments.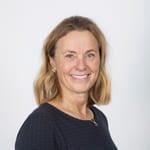 "Kavli Trust is pleased to announce this grant award to Professor Joao Santos and his research team", said General Manager of Kavli Trust, Inger Elise Iversen.
"So far the results reported in practice-based knowledge and evaluations of the Passport programme are very good. We look forward to contributing to further evidence based knowledge about the impact of the programme, and to get to know more about how and why it works", said Iversen.
Summary
Project title: "Passport to success"
Project owner: The University of Manchester
Research lead: Professor Pamela Qualter and Professor Neil Humphrey
Collaborating Institutions: Common Room, Queen Mary University, University of Dundee
Amount: NOK 9.6 million (approxemately GDP 800 000)
Project period: 2022-2025
Predefined evidence gaps
The project was chosen as one out of three projects awarded funding from The Kavli Trust Health Research Programme.
The three projects were selected among a total of 43 project proposals addressing one or more of the ten predefined evidence gaps that were covered by the research programme's 2021 call for proposals.
Read more: 2021 call for proposals and list of the evidence gaps (closed)
Thorough process
Every year new evidence gaps are selected through a thorough process, starting with a strategic scientific committee carrying out updated searches for systematic reviews in selected databases to identify significant evidence gaps in child and adolescent mental health.
"The committee identified 41 evidence gaps for the 2021 call. Then a user panel that consisted of patients, their carers and relevant health professionals, ranked the evidence gaps," said Programme Manager at The Kavli Trust Health Research Programme, Jan-Ole Hesselberg.
The 2021 call for proposals included the ten evidence gaps that were ranked highest by the user panel, which means that all applicants had to design studies addressing one or more of the selected evidence gaps.
"This process is designed to give all stakeholders a say in which research projects are funded. It is a democratization of the research process and we firmly believe it will increase the relevance of the funded research," said Hesselberg.
The "Passport to success" study will address four of the evidence gaps:
What is the effect of psychological interventions to improve emotion regulation in adolescents?
What is the effect of school-based psychosocial interventions to promote mental health in children and adolescents?
What is the effect of interventions on bullying and cyberbullying among children and adolescents?
What is the effect of interventions to reduce loneliness in children and adolescents?