Photo on top: Presentation of cheques from employees at Castle MacLellan in Kirkcudbright earlier this month. Photo: Kavli UK
This is the end result after the last allocations of the year were decided by the Kavli Trust board on 13 December.
The £6,8 million  (81.5 million kroner) has been allocated to projects within Kavli Trust two priority areas:
Child and adolescent mental health
Climate and environment
Kavli Trust is the sole owner of the Kavli Group, which includes Primula Cheese and Castle MacLellan in the UK, Kavli Norway and Q-Meieriene in Norway, Kavli Sweden in Sweden, and Kavli Suomi in Finland.
Every year, Kavli Trust allocates all profits from the group after operation and development to good causes.
70 percent of the funds are allocated to good causes in the four countries where The Kavli Group operates. The remaining funds are allocated to aid projects in countries where poverty, economic inequality and other humanitarian challenges are widespread.
"It is fantastic to be able to give back to society and contribute to communities in this way," says General Manager of Kavli Trust, Inger Elise Iversen.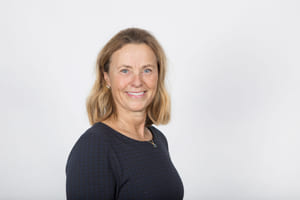 Anniversary
25 April 2022 marked 60 years since the son of founder Olav Kavli, Knut Kavli, founded Kavli Trust and made it the sole owner of the Kavli Group.
The statues commit Kavli Trust to distribute its entire profit to good causes. This is in line with both Knut and his father's intentions for his life's work.
"We are proud of our founders. For 60 years, their far-sighted values and social commitment have created ripple effects in the lives of individuals and communities worldwide," says Inger Elise Iversen.
Kavli Trust allocations in figures
In total, since 1962, Kavli Trust has allocated NOK 1.2 billion, the majority of which after the turn of the millennium.
The increase in allocations has come in step with growth and good results in several of the companies in the group.
Since 2012, Kavli Trust has distributed a total of NOK 826.5 million.
For more information about projects supported by Kavli Trust, see: kavlifondet.no and the Kavli Trust annual report for 2021. The Kavli Trust annual report for 2022 will be published in spring 2023.