The renewed project period runs from December 2018 until August 2019.
In cooperation with the non-profit organisation Changing Stories, the Kavli Trust will contribute to ten new remedial education courses (REC). The first courses kicked off in mid-January. Classes are taught either before or after regular school hours, and normally last for four months.
Intensive catch-up classes
Changing Stories' courses are intensive. Today, a course comprises 85 hours of remedial education, covering essential literacy and numeracy skills. Classes are tailored to the needs of students who have fallen behind. The goal is for the children to acquire the basic skills they missed out on in earlier years, so they can finish school and pursue further education.
150 students have already completed the course, funded by the Kavli Trust. Now that the support has been renewed, Changing Stories can offer another 150 children the opportunity.
Local partners and parent involvement
Changing Stories works in close coordination with local Nepalese partners. They also actively engage the children's parents, encouraging them to contribute to their children's learning at home. For the course to succeed, continuous communication between teachers and parents, including home visits and regular teacher-parent conferences, is important.
Read more: A new chance for children in Nepal
The project measures the children's progress through monitoring and evaluation. A randomised controlled study conducted in 2018 showed that the remedial education courses may substantially impact the children's learning levels.
You can download the full report here.
A cost-effective method
René Jøhnke is the founder and CEO of Changing Stories. Jøhnke explains that their method is inspired by a number of previous initiatives that showed that the most cost-effective approach to securing that kids stay in school is grouping them according to learning levels, not age.
"We are immensely grateful for this second grant from the Kavli Trust. The timing is important, as we can now further strengthen our business model. The support lays the foundation for future upgrades that may contribute to changing the stories of thousands of children currently struggling in Nepal's public schools," Jøhnke says.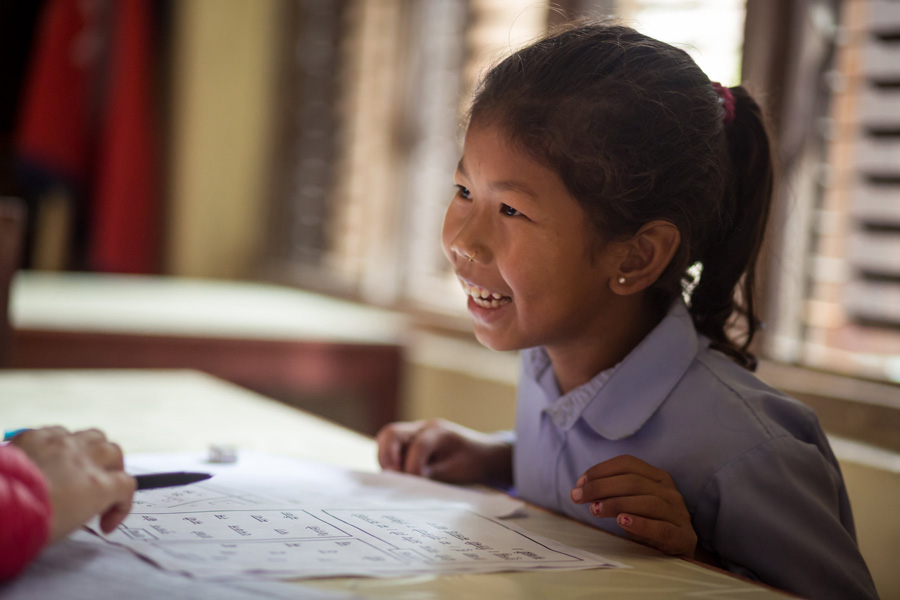 Half of all children in public schools never finish tenth grade, according to Nepal's ministry of education. One reason is the lack of opportunity to catch up after missing classes. Photo: Ananta Poudel/Changing Stories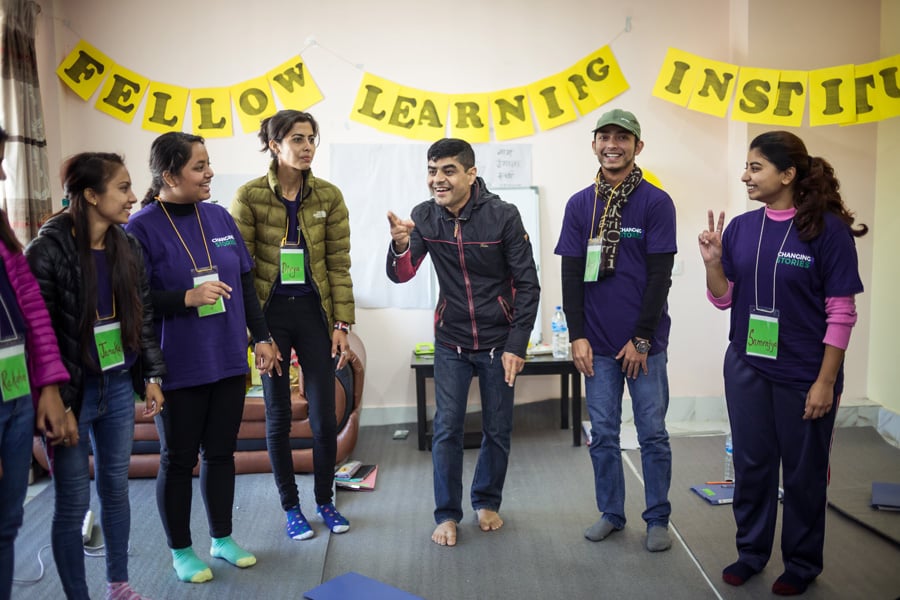 At the fellowship's workshop, youth train to become teachers and create a safe, thriving learning environment for the children. Photo: Ananta Poudel/Changing Stories
Taught by local youth
Classes are taught by local youth, trained by Changing Stories' fellowship programme. Besides gaining teaching experience, the young talents develop their personal and professional competences through workshops and training.
"With the Kavli Trust's support, we can offer this training to another ten talented, ambitious youth from the local society," Jøhnke explains.
"Change has to happen from within – through a young generation with new perspectives on how things can be done differently, done better. Giving them the opportunity to grow personally and professionally is the only way to ensure that those who have the potential to become tomorrow's leaders can realise that potential."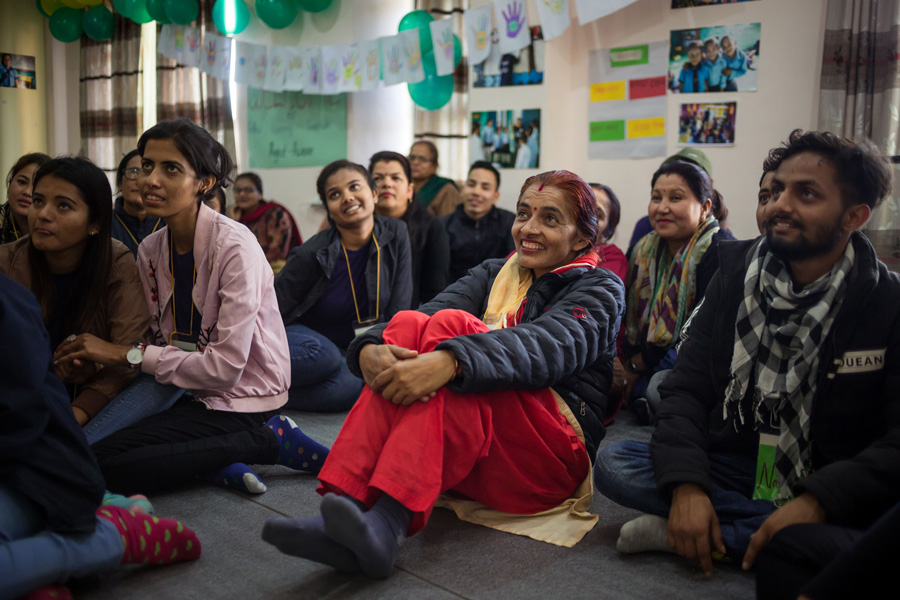 By the end of 2019, Changing Stories will have offered 150 new children in Nepal's Makwanpur district the remedial education course. Photo: Ananta Poudel/Changing Stories
Motivating change
The youth go through a meticulous selection process where their academic performance, motivation and ambitions are emphasised.
"Our fellowship programme shall engage, inspire and equip youth of otherwise limited prospects, providing them with the skills, experience and motivation they need to create change," Jøhnke says.