ERiCA is one of five scientific research projects so far to receive funding from the Kavli Trust's scientific research program on health.
At ERiCA, scientists are developing an internet-based psychodynamic treatment for young people suffering from depression. Psychodynamic treatment is used with the aim to discover, understand and work through emotions, thoughts and experiences from past and present relationships.
Currently they are seeking around 200 young people from 15 to 19 years old with depression to take part in a new, large study.
Promising results
In the spring of 2019, ERiCA scientists and researchers completed a pilot where internet-based psychodynamic treatment (I-PDT) was tested over a less extensive online support programme.
"The aim of I-PDT is to help adolescents understand and handle their emotions better, as well as understanding how depression, difficult emotions and relationship patterns are linked together," says Bjørn Philips, at the University of Stockholm, who is leading the research project.
The scientific researchers and psychologists Jakob Melcher and Karin Lindquist have been leading the development of a ten week long treatment programme, consisting of self help materials in the form of text, film and exercises. Each participant also has weekly contact with their therapist via chat and email.
Preliminary results from this initial study are very promising, according to Bjørn Philips. The adolescents receiving treatment experienced greater positive changes on depressive symptoms compared with those only receiving support.
Furthermore, analysis of the study shows that participants experienced decreased anxiety and an increased ability for emotion regulation and self-compassion when compared to the control group. Several of those receiving treatment experienced a significant reduction in depressive symptoms compared to those receiving support (50 percent versus 13 percent) and they also became more relieved of depression (35 percent versus 8 percent).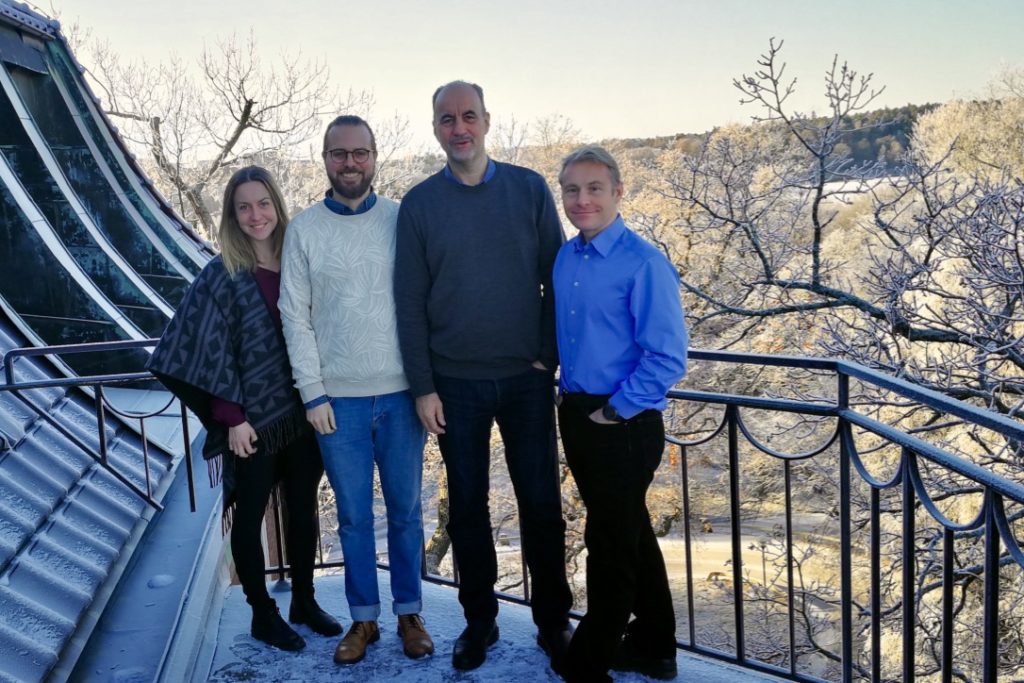 Comparing with cognitive behavioral therapy
The stage is now set for the main body of research into the effectiveness of the ERiCA project to commence.
"This is a large randomised study comparing I-PTD with an already evidence-based treatment for teen depression – Internet-based cognitive behavioral therapy (I-CBT)," says Bjørn Philips.
The study tests the assumption that I-PDT is not less effective than I-CBT. More than 200 young people suffering from depression will be included in the study, which is aimed at the age group 15-19 years.
The research element of the ERiCA project builds on the premise that young people will voice their interest on the project website and fill out several screening forms. Those fitting the parameters of the target group are contacted by telephone at a later stage for a diagnostic interview.
Registration is now open and researchers are actively seeking out help to spread the project.
• Young people with depression who would like to be part of the project may read more and apply on the project homepage www.erica.nu.
• Adults in Sweden who meet young people suffering from depression, such as teachers, youth leaders and health workers may contact one of the team scientists for more information. Please email karin.lindqvist@psychology.su.se or bjorn.philips@psychology.su.se 
Note: It is only possible for young people in Sweden to participate in the research.
More on the ERiCA project
ERiCA is lead by associate professor Bjørn Philips, with Professor Per Carling as part of the project management team. Karin Lingqvist (PhD) and Jacob Mechler (PhD) are doctorates in the project. Associate professor Robert Johansson from The Psychological Institute at the University of Stockholm is a member of the project's working group. Several students in the last term of their Psychology degree will also participate and the project will be the topic for a range of dissertations.
The project is run in close co-operation with the University of Linköping and professor Gerhards Andersson's research group. The entire research group also includes scientists from several other universities, among others, the University of London and the University of Oslo.
ERiCA is carried out under a five year funding allocation from Kavli Trust.
Read more about internet based psychotherapy and our support for the project!
Photo top: Asle Haukland (illustration)