All photos: New Writing North
Photo on top: Pupils from Kelvin Grove Primary School performing an original song at the Gateshead Young Writers celebration event in January 2019, at the BALTIC Centre for Contemporary Art. 
Having guided writers in the north of England to fulfil their creative ambitions since 1996, last year New Writing North developed a new programme tailored to young people in disadvantaged areas. In partnership with schools and community centres, experienced writers and other creative professionals are introducing young people to creative writing and self-expression whilst supporting them on the journey to explore and develop their talents.
Young Writers programme in Gateshead
Funding from Kavli Trust has enabled the development of the Gateshead Young Writers programme and introduced it to key schools in Gateshead in the north east of England, where some neighbourhoods are among the one percent most deprived areas in the country.
"Kavli is a funder who likes to make relationships with its recipient organisations. They have taken care to understand our organisation's mission and values, and because we have that relationship, a sense of trust has built up. This means we have been able to be responsive to opportunities within the communities we are working with," Anna Disley says, Executive Director at New Writing North.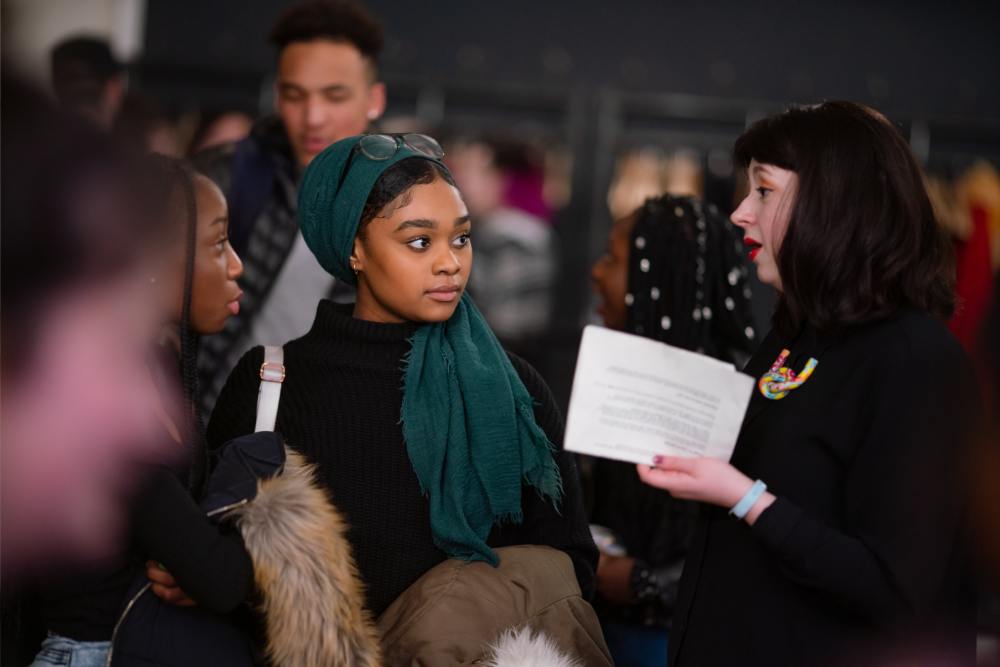 Young writers speaking to event compere Zoe Murtagh at the Gateshead Young Writers celebration event in January 2019, at the BALTIC Centre for Contemporary Art. 
Group poem and regeneration
One example is the project in Larkspur Primary School on the Beacon Lough Estate in Gateshead, where the children wrote a group poem about their estate and how they wished it was in a better state of repair. During half term New Writing North held a film making club for children who wanted to turn the poem into a film.
With support from the local community centre, New Writing North now runs a creative group every Monday for young people on the estate. The Beacon Lough Estate is currently undergoing regeneration and the hope is that the current arts activity remains a part of the process and that it continues to be made available for young people in the estate.
"The approach we take to our work is human centred. This is an iterative process and requires continuous immersion with participants and ongoing experimentation in response to participants. Kavli Trust makes this approach possible, we can be flexible, learning continuously from our participants and being led by them."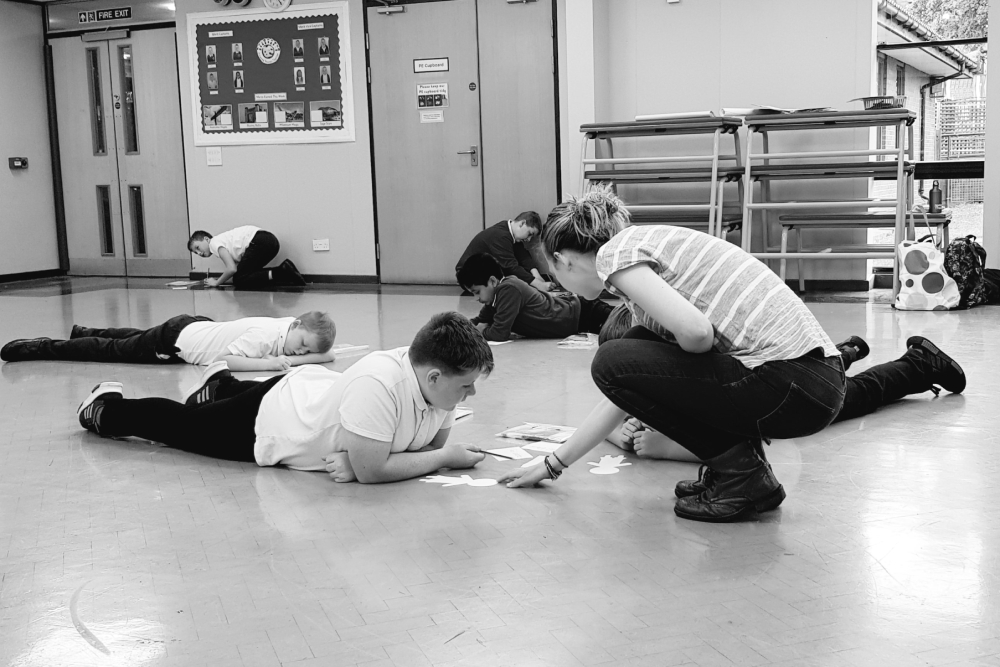 Project Producer Becci Sharrock helping pupils with their writing at Kelvin Grove Primary School.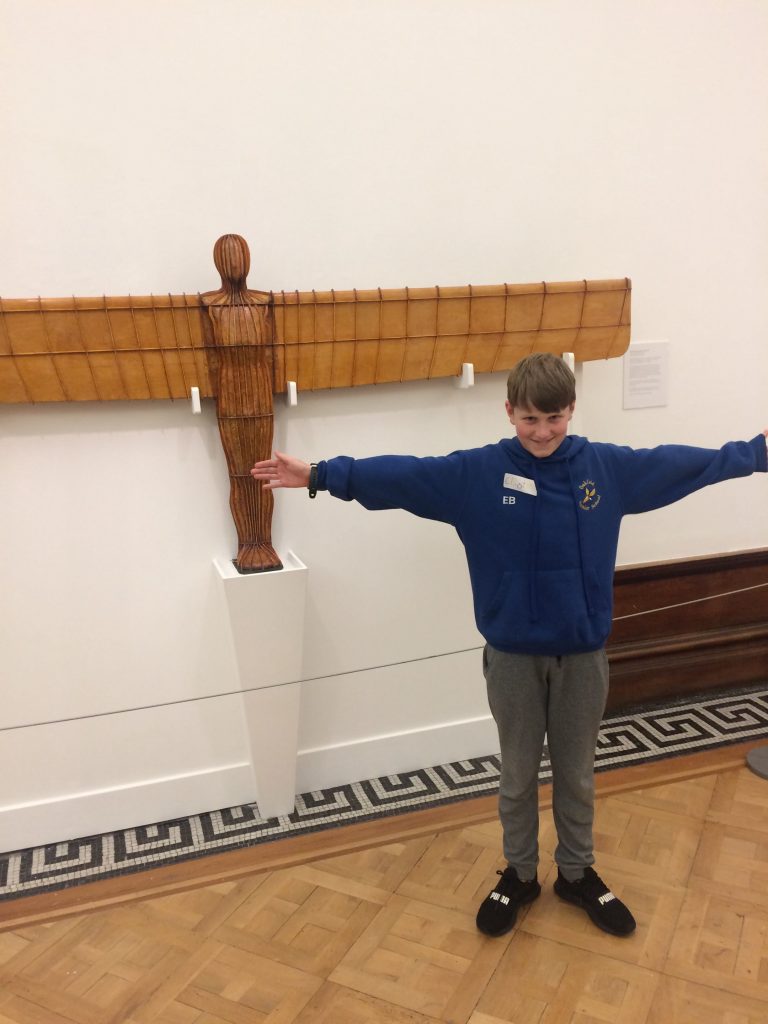 A participant from the 2019 summer school for young writers at the Shipley Art Gallery, Gateshead.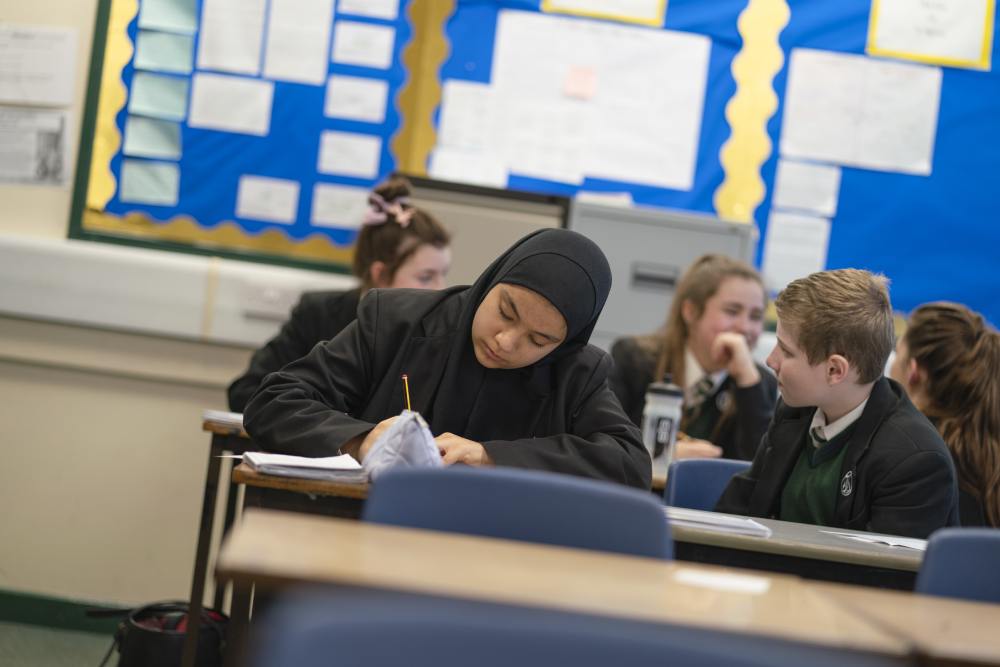 A classroom session at Grace College. 
Transforming writing
Since February 2019, New Writing North has worked with two secondary schools in Gateshead;
Kingsmeadow Community School and Grace College. They introduce young people in Years 7, 8 and 9 to creative writing across genres from poetry and spoken word to film-making, animation, playwriting and songwriting. The children work with professional writers and artists during their English lessons, and a poet is also based in the Alternative Learning Centre in Grace College once a week, for young people excluded from mainstream classes.
There are additional ongoing lunchtime or after-school clubs for those who find they have a talent or interest during the in-school sessions. A new Young Writers Group meets weekly in Gateshead Central Library, and is attended by young people who have come through the schools programmes.
New Writing North is also identifying progression routes for older pupils considering careers in the creative industry. Sixth form pupils at Grace College met with publisher HarperCollins with the intention of starting a work experience programme during school holidays.
Classroom session at Grace College. 
Dads, lads and an incubator
Plans as lockdown from Covid-19 eases are to work in partnership to deliver creative programmes in the community for young people in care and for young fathers. Another project is Inkubator, a newly developed and fully funded course designed for writers, particularly those from under-represented backgrounds, who would like to develop their experience as creative practitioners and facilitators. After a round of interviews in March this year, seven promising candidates were selected for the course, several of whom identify as LGBTQ+, BAME and/or working class.
"New Writing North has a wide ranging approach to teaching creative writing and engaging people from very different backgrounds and prerequisites. We are so happy to be able to support New Writing North's project. Some of the work produced is deeply thought provoking and evocative, like the song Who You Really Are," says Inger Elise Iversen, general manager of Kavli Trust.
"Who You Really Are" is a song and animated film produced by pupils at Kelvin Grove primary school. Together with a theatre maker, composer and animator they created a film about friendship, avatars and what you are left with after hours online.
Watch the film here: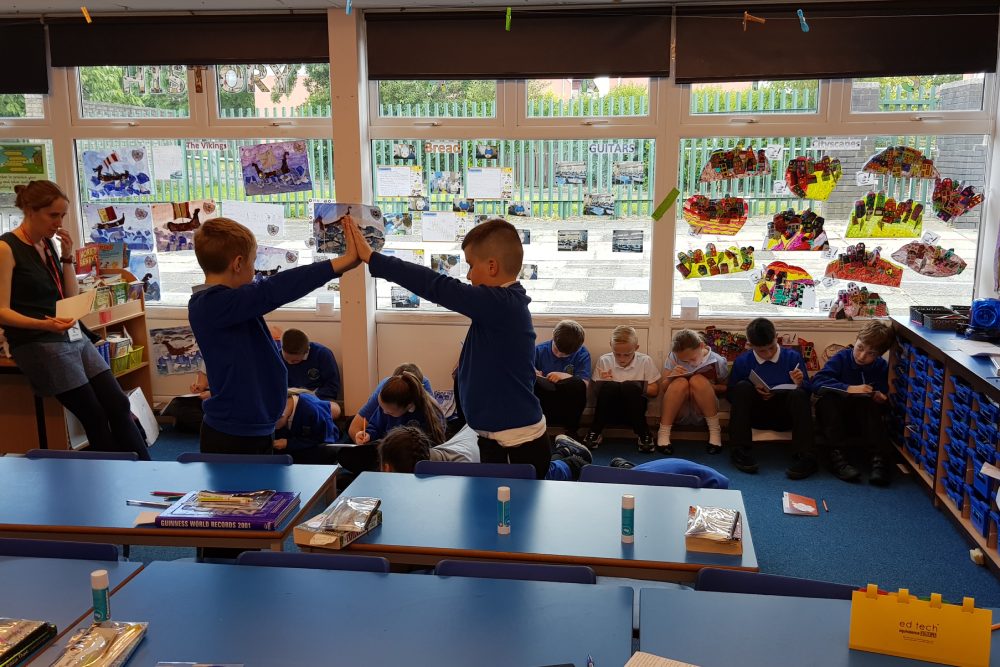 Pupils at Larkspur Primary School devising a story with playwright Christina Castling.