"I am very excited about this grant from the Kavli Trust, because it will enable us for the first time to conduct a clinical trial with brain imaging in the area of music and autism," said Christian Gold, Research Professor at NORCE – Norwegian Research Centre (NORCE).
Music for Autism (M4A) is the first European research project investigating music therapy's effects on social communication; participation; family quality of life; and mental health as well as on functional brain connectivity and brain structure, in children with ASD.
"Our previous trials have typically looked at clinical effects alone, but that is not enough to really understand how the intervention works, and why it may work for some but not for others. With this new project, we will be able to gain insights about the mechanisms as well as learning more about clinical effects," said Gold.
M4A is led by NORCE Norwegian Research Centre and conducted in collaboration with the University of Bergen  (PI Karsten Specht) and the University of Vienna (PI Giorgia Silani).
"It is also the first time for these three institutions and lead investigators to bring together their highly complementary areas of expertise. So, we really look forward to this new and exciting project," said Gold, Specht and Silani in a joint statement.
"Kavli Trust is pleased to announce the grant award to M4A. We hope that it will help to close important knowledge gaps and contribute to a better understanding of music therapy for children with ASD, potentially providing individuals with ASD with an additional effective treatment option" said general manager at Kavli Trust, Inger Elise Iversen.
"The project is ambitious and well-planned, and could, according to the members of the review committee, have a considerable impact on the field, pushing forward our knowledge of how to better understand and help children with autism," said Ida Svege, senior adviser at The Kavli Trust Programme on Health Research.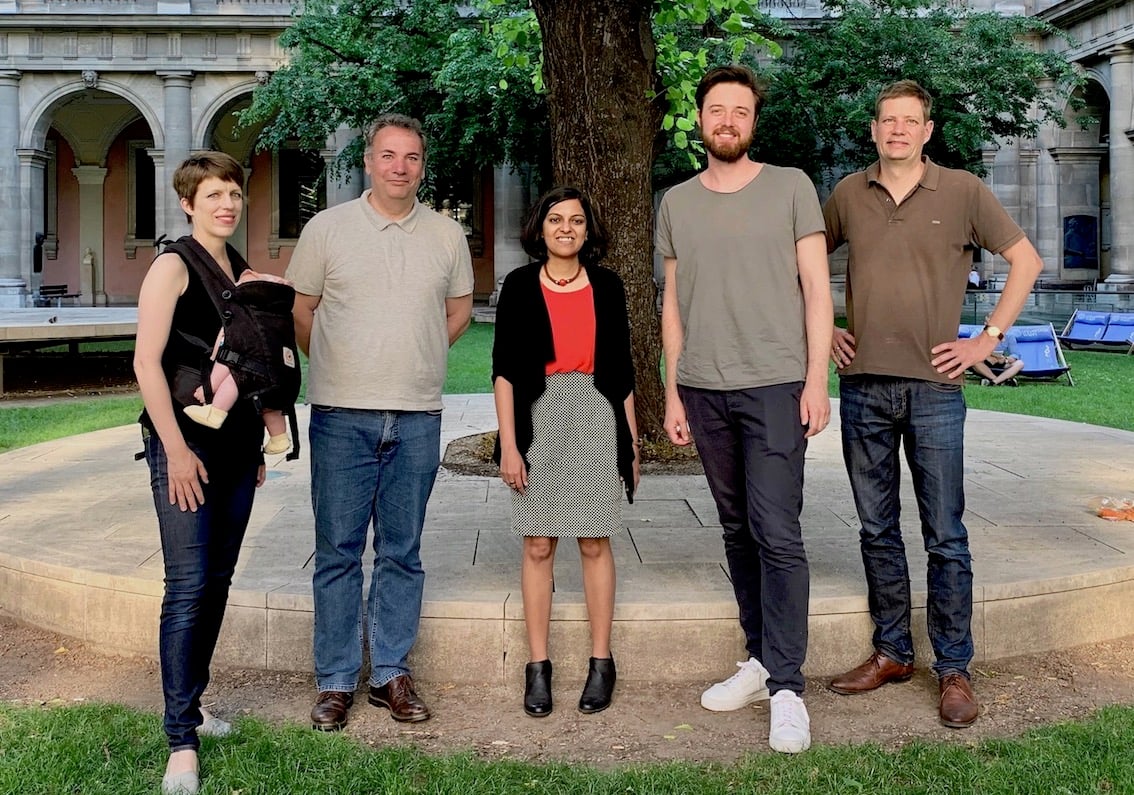 Researchers from Norway, Austria, and Canada met in Vienna in June 2019 to discuss M4A. From left to right: Monika Geretsegger, Karsten Specht, Megha Sharda, Julian Tillmann and Christian Gold. Photo: NORCE
Music has been used for decades to help people with autism spectrum disorder (ASD), holding the promise of becoming an effective form of intervention for ASD. However, systematic research on music therapy's effectiveness and biological mode of action has only recently begun. Evidence-based interventions are rare, and the neurodiversity of autism is still not fully understood.
Music for Autism (M4A) addresses this problem by investigating the effects of music therapy, compared to a play-based activity, on social communication, participation, mental health, and brain functioning.
Top photo: Colorbox/illustration