"We create jobs, clean up the environment and take care of resources in a better and more climate-friendly way. Here, several needs are met in a single project, summarises Norwegian Church Aid's country director in Ethiopia, Eivind Aalborg.
Circular economy and recycling
Norwegian Church Aid is one of Norway's largest humanitarian organizations and has been present in Ethiopia for many years.
"In climate and environment issues, circular economy and recycling of plastics and other waste are particularly the focus of our work. Through our cooperation with the Kavli Trust, we can now expand this work," says Aalborg.
The Kavli Trust supports the expansion of the project called "Waste for Value" by NOK 1.5 million in 2021-2022.
"We are pleased to cooperate with a solid organisation such as Norwegian Church Aid," says Rune Mørland, head of international grants at Kavli Trust.
"The project responds very well to our strategy of contributing to good climate and environmental solutions through education and job creation projects. It is inspiring to see the results that the pilot project has led to, both for the environment and for women who, through their work and collaboration, creates a better future for themselves," says Mørland.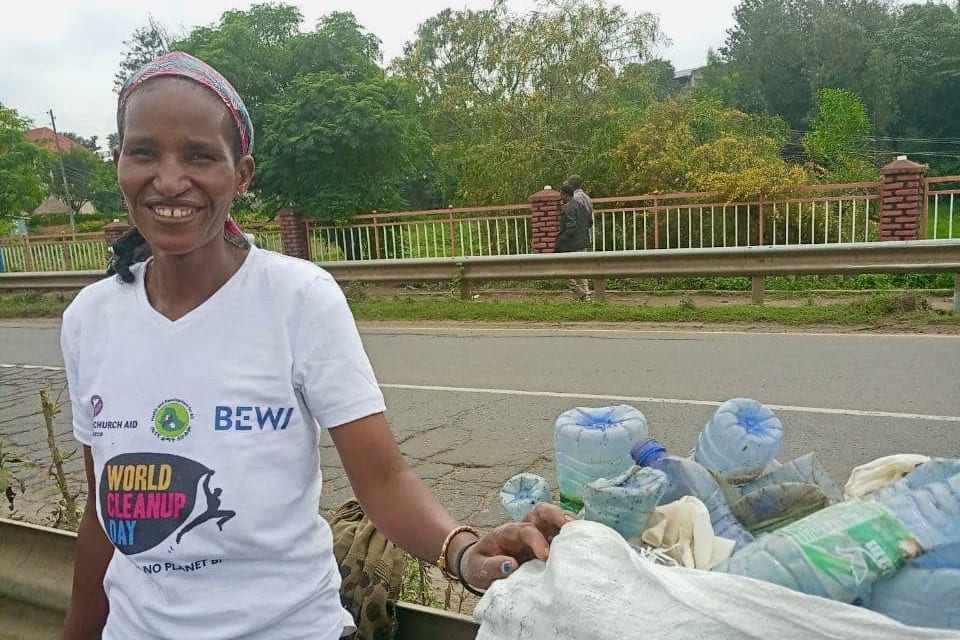 WORKING: Zenebech Odiro lives in Shashemene, a town located about 150 miles (240 km) from the capital of Addis Ababa. She is a participant in the Waste for Value project which is now being expanded with support from Kavli Trust. Photo: Hilina Abebe/NCA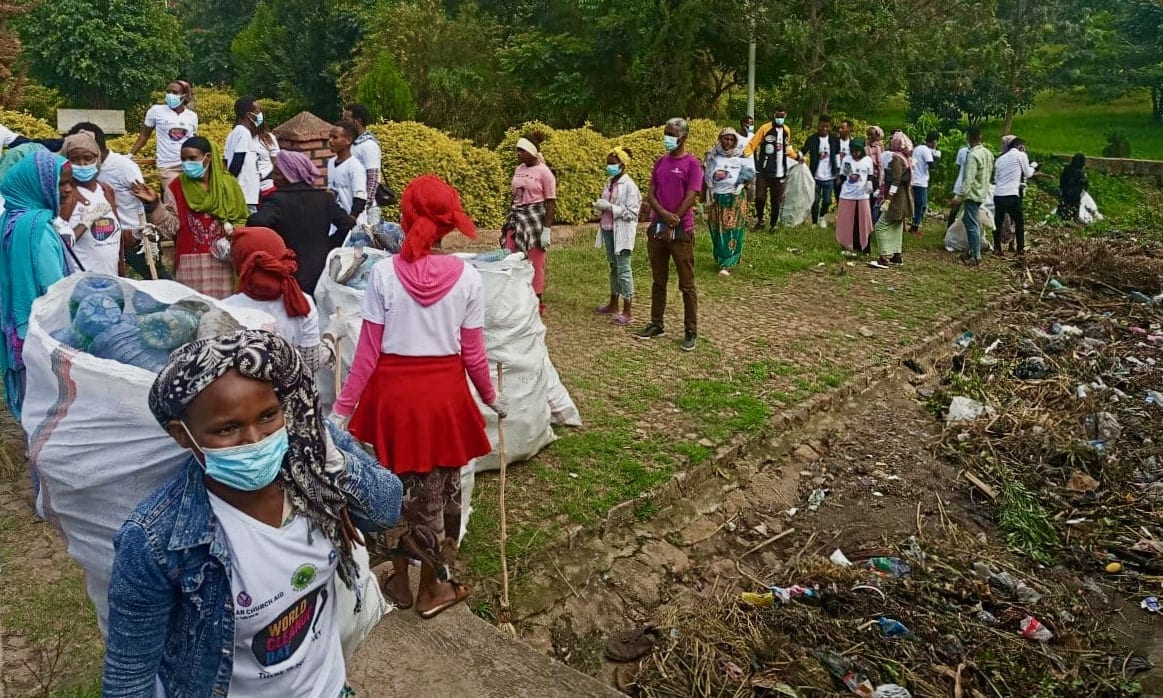 WORLD CLEAN UP DAY: Community members participate during World Clean Up Day in Shashemene, Ethiopia. Photo: Hilina Abebe/NCA
Started with refugees
Waste for Value started as a pilot project in 2019 with refugees from South Sudan and locals in Gambella province facing the border to South Sudan.
Littering the environment with plastic and paper is a major and growing problem in Ethiopia. Lack of systems and structures for clean-up, collection and recycling means that neither plastic, paper nor metal are being cleared and recycled.
At the same time, poverty is widespread, and many women are particularly vulnerable.
"In Gambella, we established several local cooperatives that collected garbage such as plastic, paper and metal. The waste is transported to the capital Addis Ababa where it is recycled and sold for reuse," says Eivind Aalborg.
"The result was successful in both clearing environments and creating new jobs. Many, especially women, were given a new opportunity for income-generating work in orderly conditions," he says.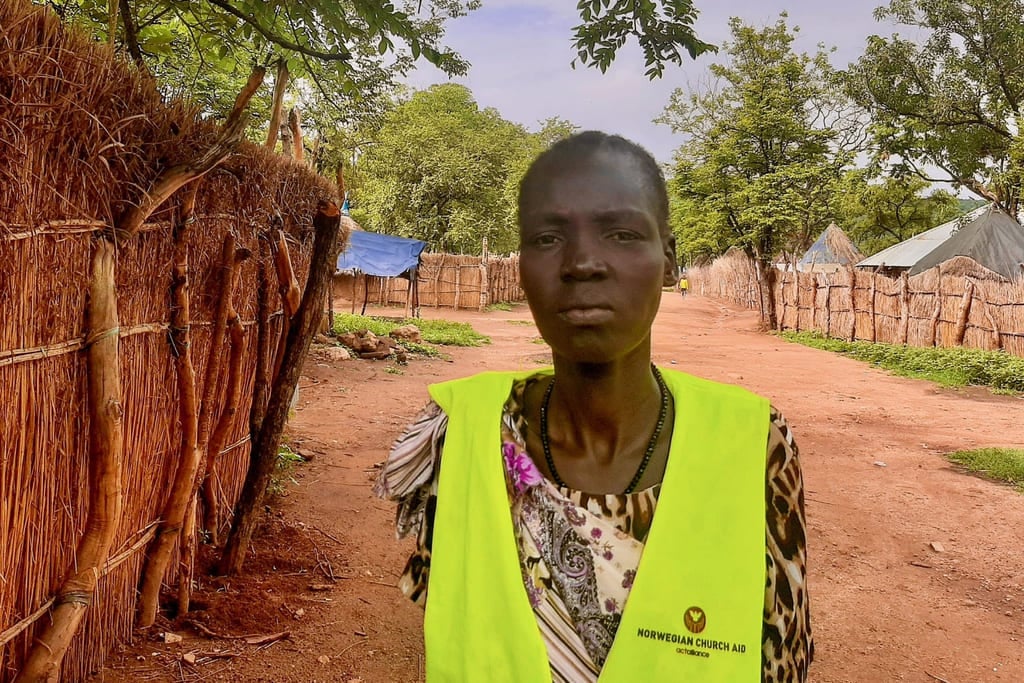 PILOT PROJECT: Nyalian Choul (30) is a mother of seven. She fled her home six years ago due to the war in South Sudan. Since then, she has been living in Jewi Refugee Camp in Gambella, Western Ethiopia. Nyalian is currently leading a group of 18 refugees who are organized and earning an income by collecting metal waste and selling it for recycling- A "Waste for Value" initiative NCA started piloting in 2019. Photo: Hilina Abebe/NCA
Burning plastic and paper
Norwegian Church Aid is now using the experience from Gambella to expand Waste for Value to the towns of Hawassa and Zeway, located along the main road from Addis Ababa south towards Kenya.
In Hawassa, a regional capital with 260,000 inhabitants, there are good waste management structures under the auspice of local authorities. Collected and sorted waste are being sent to Addis Ababa for processing.
Nevertheless, the burning of litter, cardboard products and plastic is common. This is partly due to a shortage of organised groups that collect and handle waste for the city's four recycling stations, according to Norwegian Church Aid.
Collection of waste in Hawassa is mainly unorganized and in the informal sector, and is considered low-status work without secure income.
The town of Zeway has 44,000 inhabitants. There are no waste management systems here. Plastic waste and paper waste are a major challenge both for human health and for the environment.
Establishing clean women's cooperatives
"In both cities, we are now establishing purely women's cooperatives that will work on the collection and sale of plastic and paper," says Aalborg at Norwegian Church Aid.
The women will operate the cooperatives in a community. They receive training in waste management and administration of the cooperative. They also have access to vehicles, work tools and other equipment that streamline waste collection and handling.
"This will result in both higher employment income and increased occupational status," says Aalborg.
After completed training the women's cooperatives in both cities will be well established with a business license and legal status.
They will receive a starting capital and working tools to further develop the business. To ensure that they do a good job, collecting plastic and earning money, the cooperatives will be followed up by Norwegian Church Aid for two years.
FACTS
The project is a scale-up of the pilot project "Waste for Value, originally tested in
Gambella, Ethiopia.
The expansion of the project to the cities of Hawassa and Zeway has a total budget of NOK 2 million.
The company Bewi, a Norwegian-based manufacturer of packaging and insulation solutions, supports the project with NOK 500,000, while Kavli Trust contributes NOK 1.49 million.
Bewi will also contribute to the project with its expertise in recycling and waste management.
The Norwegian company Penda Papers, which is based in Addis Ababa, contributes by educating women on the use of paper printing machines.
The Penda Papers will also contribute activities for attitude changes, awareness, and behavioral change around paper recycling in the population.
Watch video from Ethiopia
Norwegian Church Aid's country director in Ethiopia, Eivind Aalborg, talks about the Waste for Value project that the Kavli Trust supports.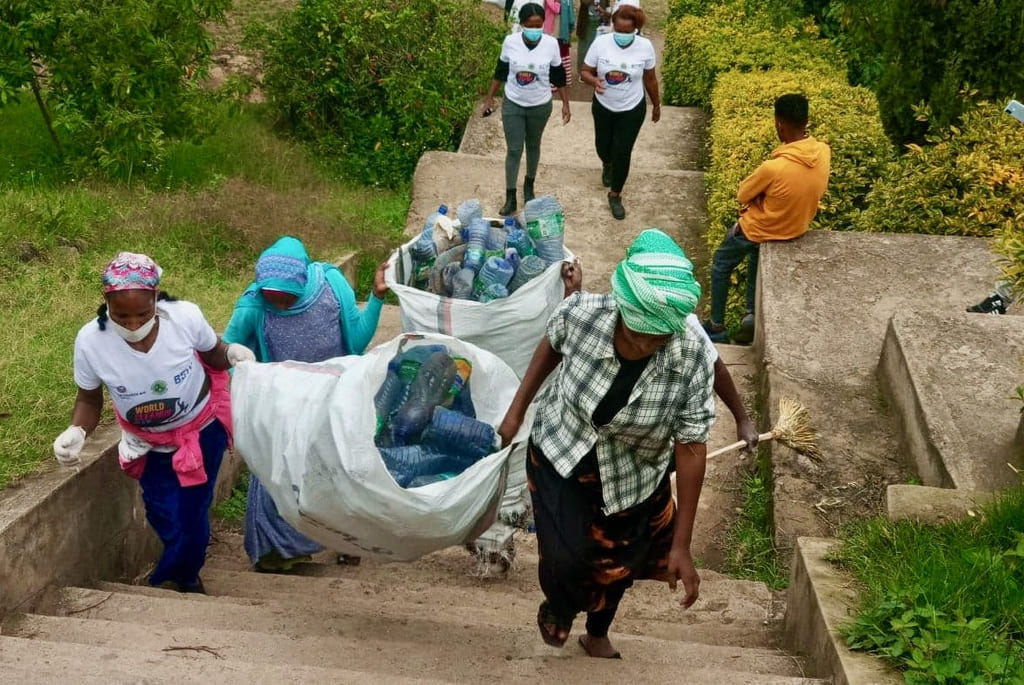 WORLD CLEAN UP DAY: Community members participate during World Clean Up Day in Shashemene, Ethiopia as part of the Waste for Value-project. Photo: Hilina Abebe/NCA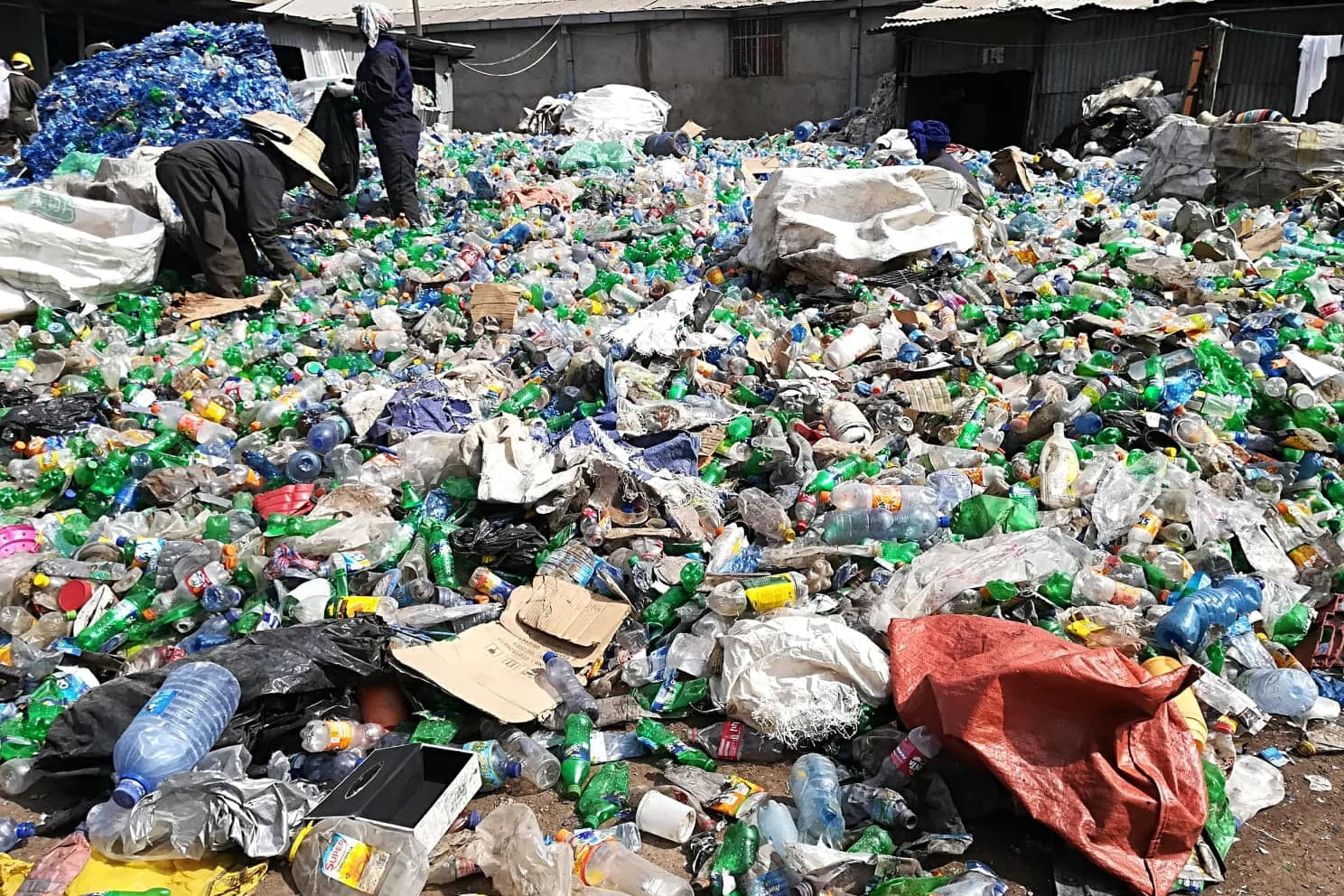 SORTING THE WASTE: Sorting process of collected waste in Addis Ababa. Photo: Hilina Abebe/NCA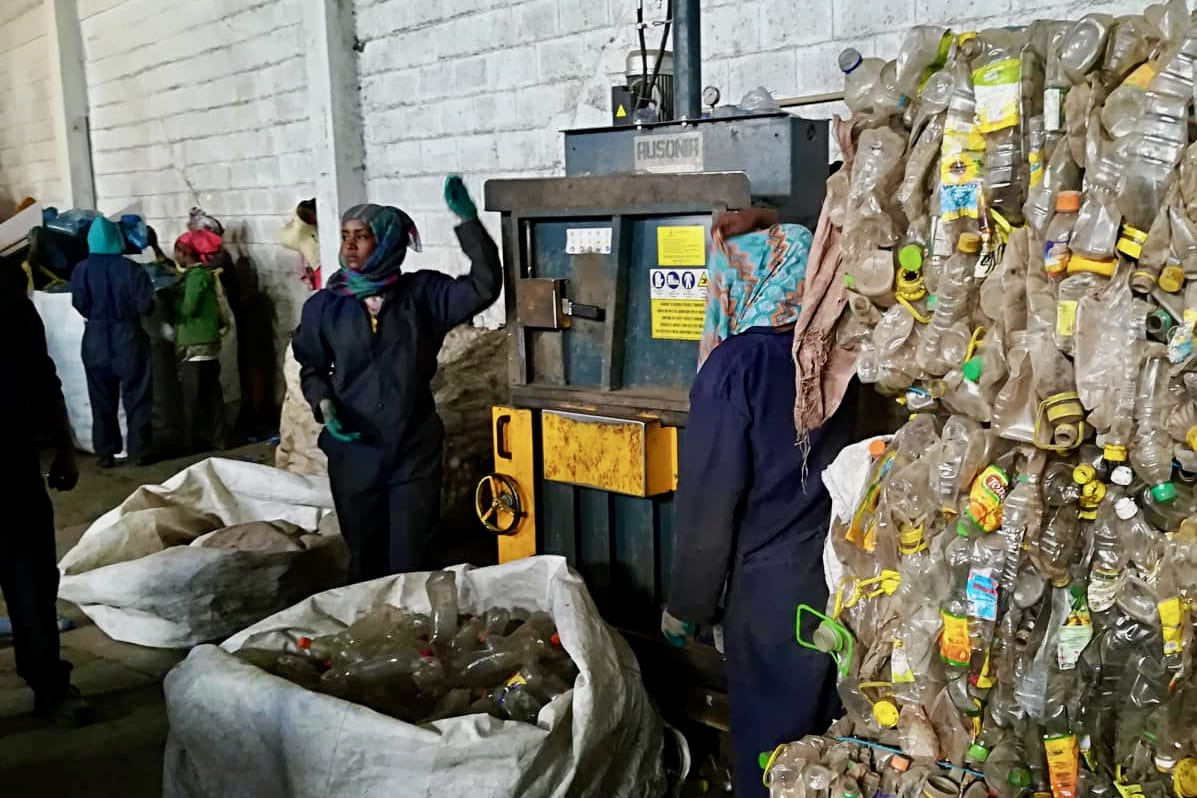 BALING PROCESS: Baling of plastic bottles (PET) in Addis Ababa. Photo: Hilina Abebe/NCA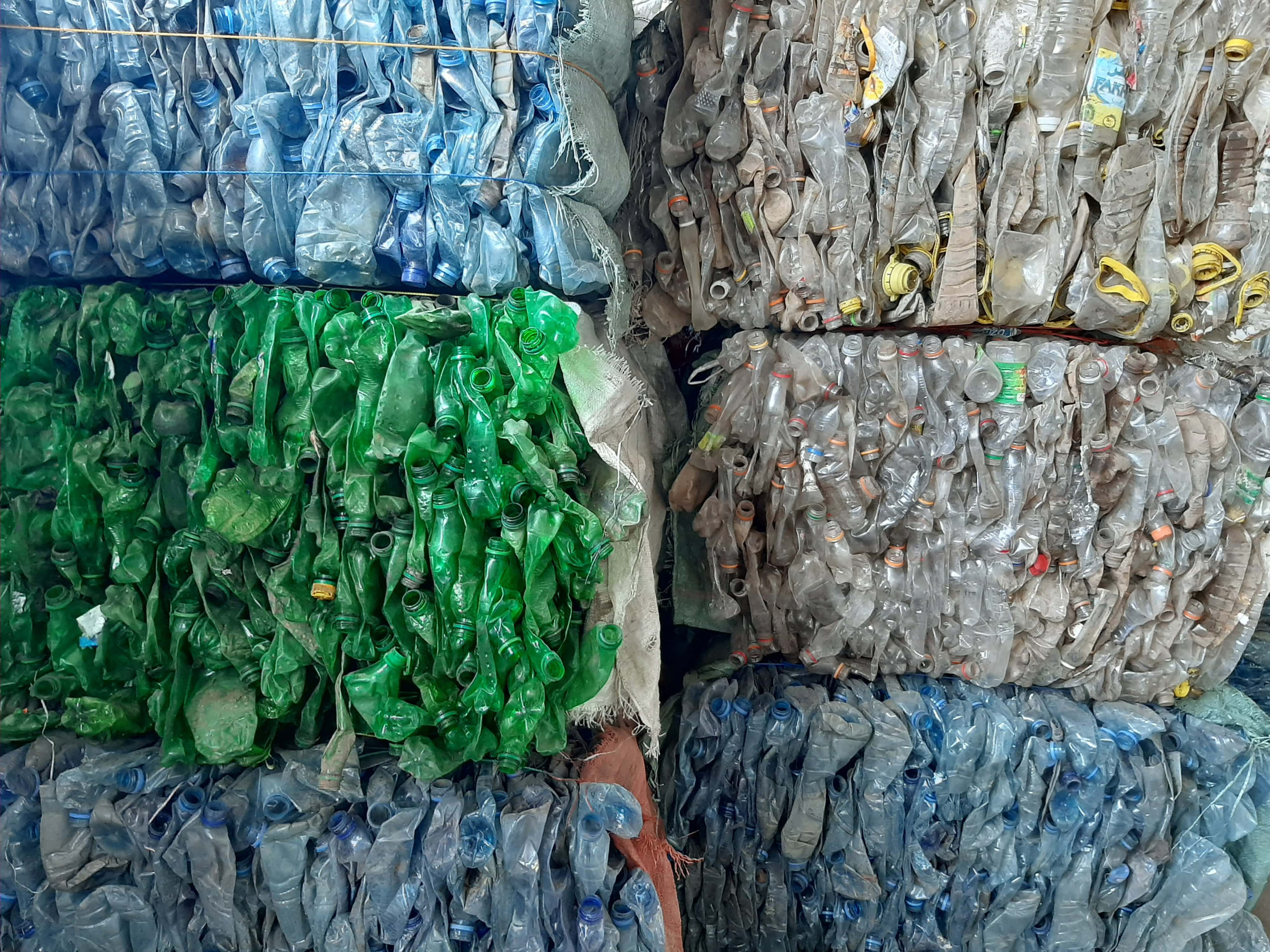 READY FOR RECYCLING: PET bottles baled in Addis Ababa. The bottles will be converted into new materials and objects. Photo: Hilina Abebe/NCA