Photo: Sandra Björk Olafsdottir Bjerkan/Adra Norge
ADRA Norway receives £ 430 000 (NOK 5.2 million) from Kavli Trust for their ambitious project targeting several hundred young people from disadvantaged and vulnerable families.
Ethiopia is one of the world's poorest countries, with one of the world's youngest populations. Every year, more than three million young people enter the labour market with inadequate or poor education.
Growing market for solar cell power
Through the project, at least 360 students will receive government approved education in installation and maintenance of solar cell technology.
The solar cell industry is a growing market in Ethiopia, and the demand for technicians is increasing. The renewable energy sector is becoming increasingly important in the face of climate change.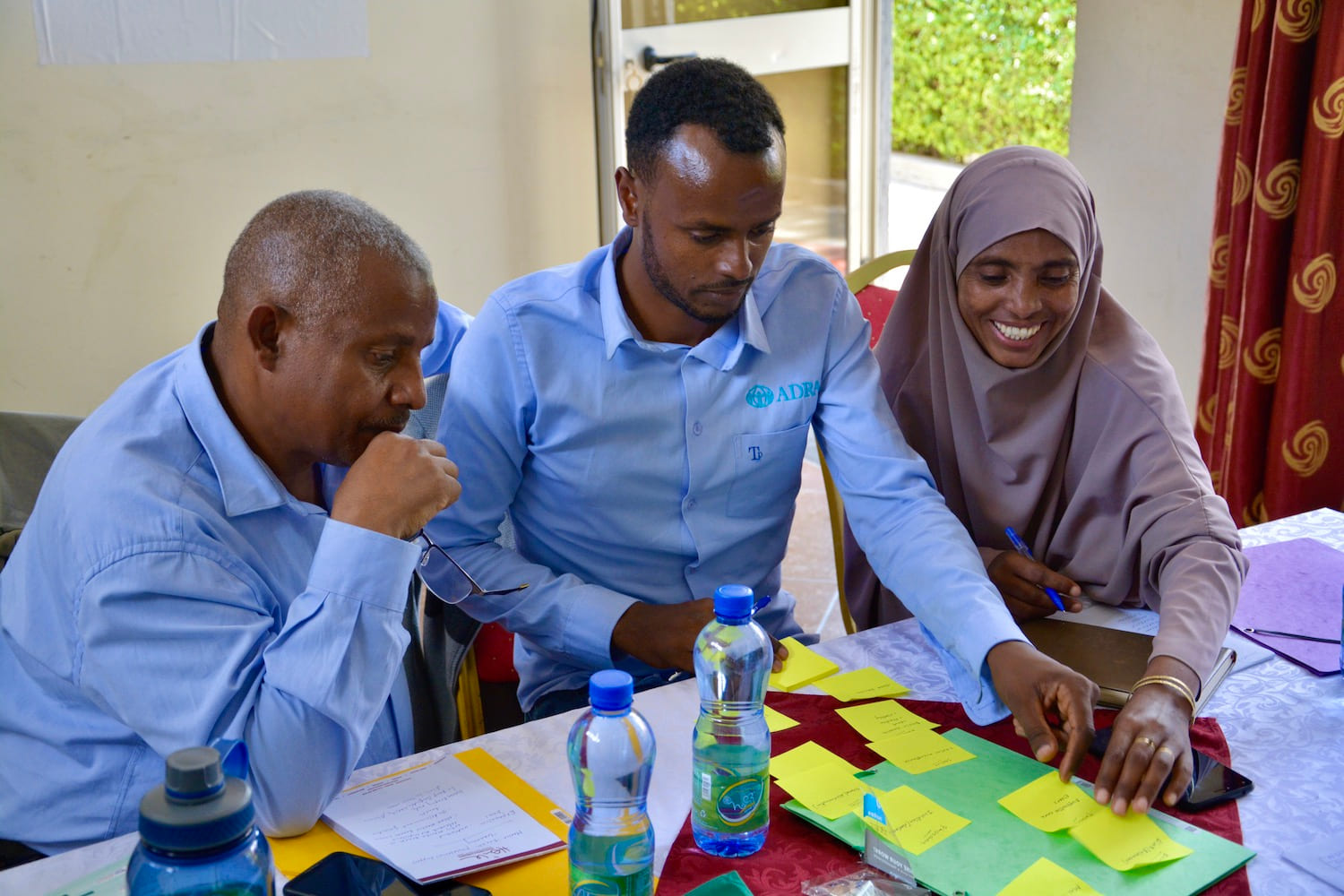 COMPETENCE BUILDING: Training of ADRA employees and local educational specialists who will work with the projects supported by Kavli Trust, spring 2022. Photo: Sandra Björk Olafsdottir Bjerkan
Change agents
The educational programme will be implemented at the beginning of the semester after this year's summer holidays.
Programmes director Eldhihon Bardi, says that the partnership between ADRA Norway and Kavli Trust will provide immediate as well as long term changes.
"The course on solar power will provide employment opportunities for the jobs of the future. Additionally, youth will be resilient agents for change and promote climate-smart behaviours that will help schools and communities go a long way."
Jonathan Telfer, programmes adviser in Ethiopia, also underlines the positive effects:
"Vocational education courses of this calibre are instrumental as Ethiopia transitions towards climate adaptation across all sectors."
Innovative project
Rune Mørland, grant manager for international development projects in Kavli Trust, describes the project as innovative and future-oriented.
"Young people will be provided with quality education in renewable energy. The students and their families will receive training in waste management and recycling in their local communities. Additionally, students are ensured professional mental health care and psychosocial support," he says.
Recycling on the curriculum
At least 600 students will participate in waste management and recycling courses. The new skills will be shared: A group of students at each educational institution will be responsible for initiating awareness campaigns together with their families and local communities. In this way, they will reach a large number of people, and the positive ripple effects can potentially be great.
Mental health care
The education programme will focus on improving students' mental health. At least 600 students will have increased access to mental health care and psychosocial support.
Students will learn how to take care of their own mental health, so that they will remain resilient through their studies and when entering the labour market. Teachers and local volunteers will also receive basic training on mental health challenges.
Sandra Björk Bergan, programmes adviser, says that the funds from Kavli Trust come at a pivotal moment.
«I am thinking especially of the mental health component since adolescents in rural Ethiopia face the threat of conflict and the weight of the pandemic in an already challenging socioeconomic situation,» she says.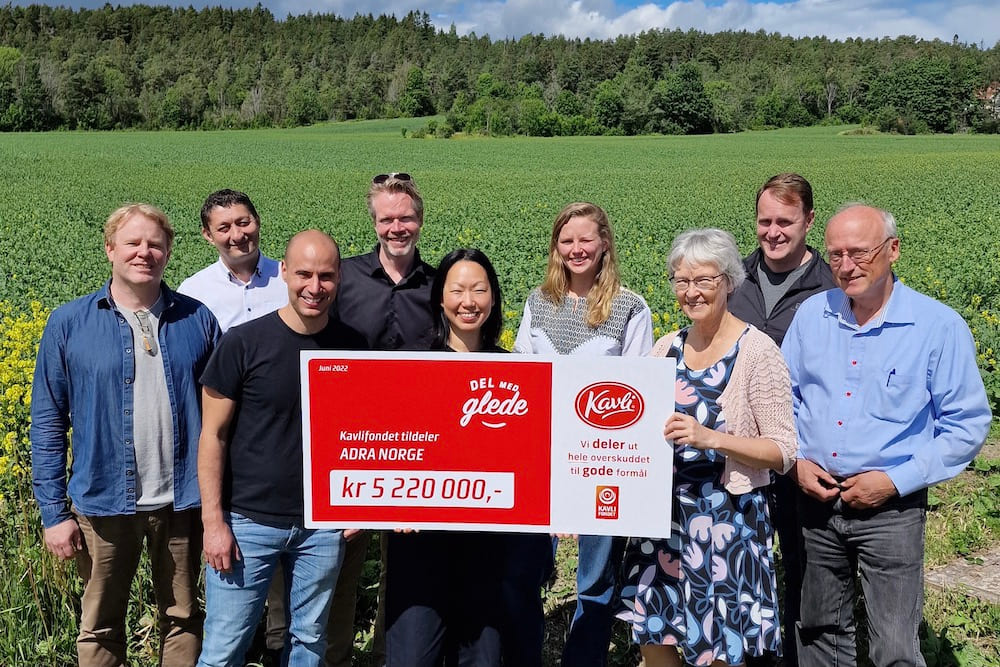 FIRST MEETING: Representatives from Kavli Trust and ADRA Norway met for the first time in person in June 2022. Photo: Britt Celine Olderbråten/Adra Norge
Hits the mark
Rune Mørland points out that ADRA Norway's project in Ethiopia fulfils the two priority areas in Kavli Trust's current allocation strategy: One focus area is to strengthen child and adolescent mental health through interventions that promote education, life skills and inclusion. The second focus area is the climate and environment, supporting interventions for responsible consumption and production.
Inger Elise Iversen, general manager of Kavli Trust, is excited about the new partnership agreement with ADRA Norway.
"We are impressed by their many years of work and good results as a Norwegian aid organisation," she says.
"We are looking forward to working together to ensure that more young people will find work all the while developing good climate and environmental solutions in Ethiopia."
FACTSADRA Norway
ADRA Norway will receive NOK 5,2 million in support from Kavli Trust until 2024.
The funds from Kavli Trust will be used for youth projects in Ethiopia, focusing on education, mental health, environmentally friendly jobs and training in recycling and reuse.
ADRA Norway is a member of the international ADRA network, the Adventist Church's global development and relief organisation.
ADRA (Adventist Development and Relief Agencyworks in 120 countries and provides development and disaster relief without regard to political or religious association, age, gender, or ethnicity.
One of the leading aid organisations in vocational training.
ADRA Norway collaborates with the University of Bergen in its effort to promote mental health among children and youth. ADRA Norway also plays an active part in the network for global mental health in Norway.
More pictures from the project work in Ethiopia this spring below. Photo: Sandra Björk Olafsdottir Bjerkan/ADRA Norway