Since 2017, the two foundations have collaborated to prevent that research funding is wasted.
"We are very happy that Dam will continue their collaboration with us for three more years, says General Manager of Kavli Trust," Inger Elise Iversen.
Huge need for more evidence-based treatment
"There is a huge need for more evidence-based forms of treatment in child and adolescent mental health. At the same time, billions are spent every year on health research that never benefits anyone. With Dam Foundation's unique expertise in the allocation of health research funding, we are confident that Kavli Trust's funds will go to projects that will be of real benefit to patients, their families and healthcare personnel," says Iversen.
The Kavli Trust Programme on Health Research will allocate up to 215,000 euros for research into child and adolescent mental health in the period 2017-2025. So far, 12 million euros have been allocated from the programme, distributed among thirteen projects.
Fruitful collaboration
"We have had a very fruitful collaboration for these five years, and we look forward to continuing for another three years," says Secretary General of Dam Foundation, Hans Christian Lillehagen.
"The assignment for Kavli Trust has been very educative for us in Dam, and we have incorporated much of what we have developed into our own programmes. The collaboration has functioned as an innovation lab for us, and has been very exciting," says Lillehagen.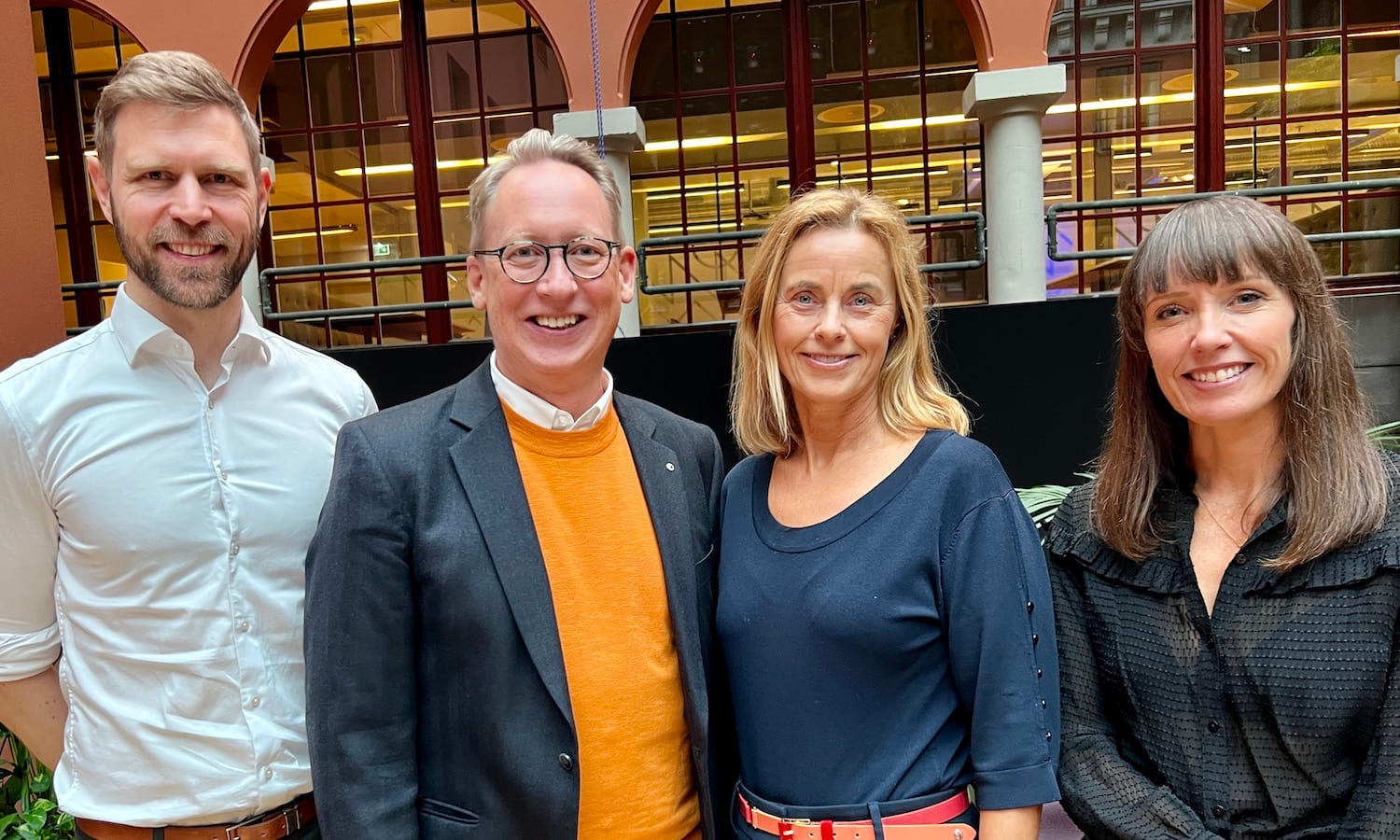 The method used in the programme has been developed by Dam Foundation's programme experts Ida Svege and Jan-Ole Hesselberg.
Svege and Hesselberg head the annual call for proposals, in close collaboration with the Kavli Trust administration.
Hesselberg says that the programme has received a lot of attention among researchers, funders and other stakeholders.
"It is designed to give the most important stakeholders a voice in what research is to be carried out. Researchers, patients, relatives and healthcare personnel are all consulted. We believe this leads to more useful research," says Hesselberg.
"We hope it can inspire other funders to rethink how they fund research projects."
Read more: The Kavli Foundation's program for health research
FACTS The Kavli Trust Programme on Health Research
The programme is developed and implemented in collaboration between Dam Foundation and Kavli Trust
Will allocate up to 215 million euros from Kavli for research into children's and young people's mental health in 2017-2025.
The program allocates funds once a year, aimed at institutions in the four countries where the Kavli Group has food production: Norway, Sweden, UK and Finland.
All applications must address one or more selected evidence gaps within child and adolescent mental health.
The evidence gaps are selected in three steps:
The Kavli Trust Strategic Scientific Committee (SSC) identifies evidence gaps
by searching for systematic reviews in selected databases
The Kavli Trust User Panel ranks the evidence gaps by priority.
The top-ranked evidence gaps are included in the call for proposals.
The applications are finally assessed by a professional committee of international experts in children's and young people's mental health and the two program managers in the Kavli Trust rogramme for Health Research, who then make a recommendation to the board of Kavli Trust.
Since 2017, the programme has allocated around 120 million euros to projects led by the following host institutions:
Uppsala University, Stockholm University, Child and Adolescent Psychiatric Research Center Stockholm, Norwegian Research Center (NORCE), University of Oslo, University of Oxford, University of Sussex, City University London, Anna Freud Centre, University of Manchester, Regional Center for Child and Adolescent Mental Health East and South (R-BUP), UiT Norway's Arctic University, Karolinska Institutet and Stockholm University.
All projects carry out large controlled studies which aim to generate more knowledge about the effect of various interventions and forms of treatment for children and young people's mental health.
FACTS – Stiftelsen Dam (Dam Foundation)
Dam Foundation allocates funding to health and research projects aimed at providing improved health through participation, activity and empowerment for people in Norway.
Dam Foundation is one of Norway's largest funders of health research.
Dam has allocated over two billion euros to health research since 1997.
Over a hundred researchers in Norway have ongoing projects with support from Dam.
Read more at dam.no (Norwegian)