Interview and photo by Kedija Sefa/ Norwegian Church Aid (NCA) Ethiopia
Misrach Anjole is a member of a small-scale enterprise engaged in recyclable waste collection established in Hawassa Town, Ethiopia through the "Waste for Value" project. 
Misrach is also a mother of seven and a grandmother of four, all of whom live under her wing.
Before joining the enterprise, Misrach earned living washing clothes for people. But she struggled to make ends meet as the job was not consistent.
At the end of 2021, Misrach joined the small-scale enterprise along with 19 other women. The enterprise is organized as a cooperative operated by women who are trained in waste management and administration of the cooperative.
"We received training on how to safely collect solid waste such as plastic and paper waste. We were also provided with a working space, start-up capital, and personal protective equipment to help us carry out the work, including a three-wheeled small truck for transporting the collection for sorting and bailing", says Misrach.
Currently, Misrach serves as a secretary in the waste collection association., and says that since becoming part of the project, she has seen an improvement in the awareness of the community about how to discard plastic waste.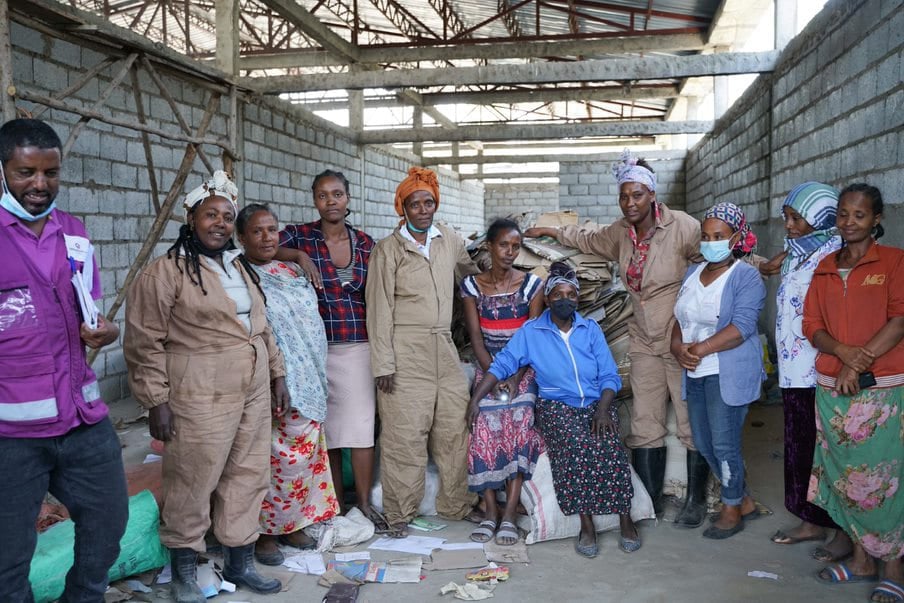 Not only that, but she also says the women in the enterprise are earning an income that is helping improve their livelihoods. 
Misrach herself is also faring better in providing for her family. Now she hopes that she will be able to build her own home which she has recently started constructing.
"For the future, we hope to expand the impact of the enterprise and create job opportunities for more unemployed people.", she says.
"We create jobs, clean up the environment and take care of resources in a better and more climate-friendly way. Here, several needs are met in a single project, summarises Norwegian Church Aid's country director in Ethiopia, Eivind Aalborg in this article about the project: "Women at work for the climate and environment in Ethiopia"
BACKGROUND
Kavli Trust supports Waste for Value with a total of NOK 5,5 million in 2021-2024.

The funds were allocated in 2021 (NOK 1,5 million) and 2022 (NOK 4 million).
Waste for Value is also supported by Bewi, a Norwegian, leading international provider of packaging, components and insulation solutions.
Since November 2021, three recyclable waste collection enterprises were established in Hawassa, Shashemene, and Arsi Negelle through NCA Ethiopia and its implementing partner, Tamra for Social Development Organization.
There are currently 60 members in the three enterprising, with 20 each.
Between May 2022- January 2023, the three enterprises collected 96,726 KG of plastic and 54,364Kg of paper waste enabling them to earn nearly 1.5 million Ethiopian Birr.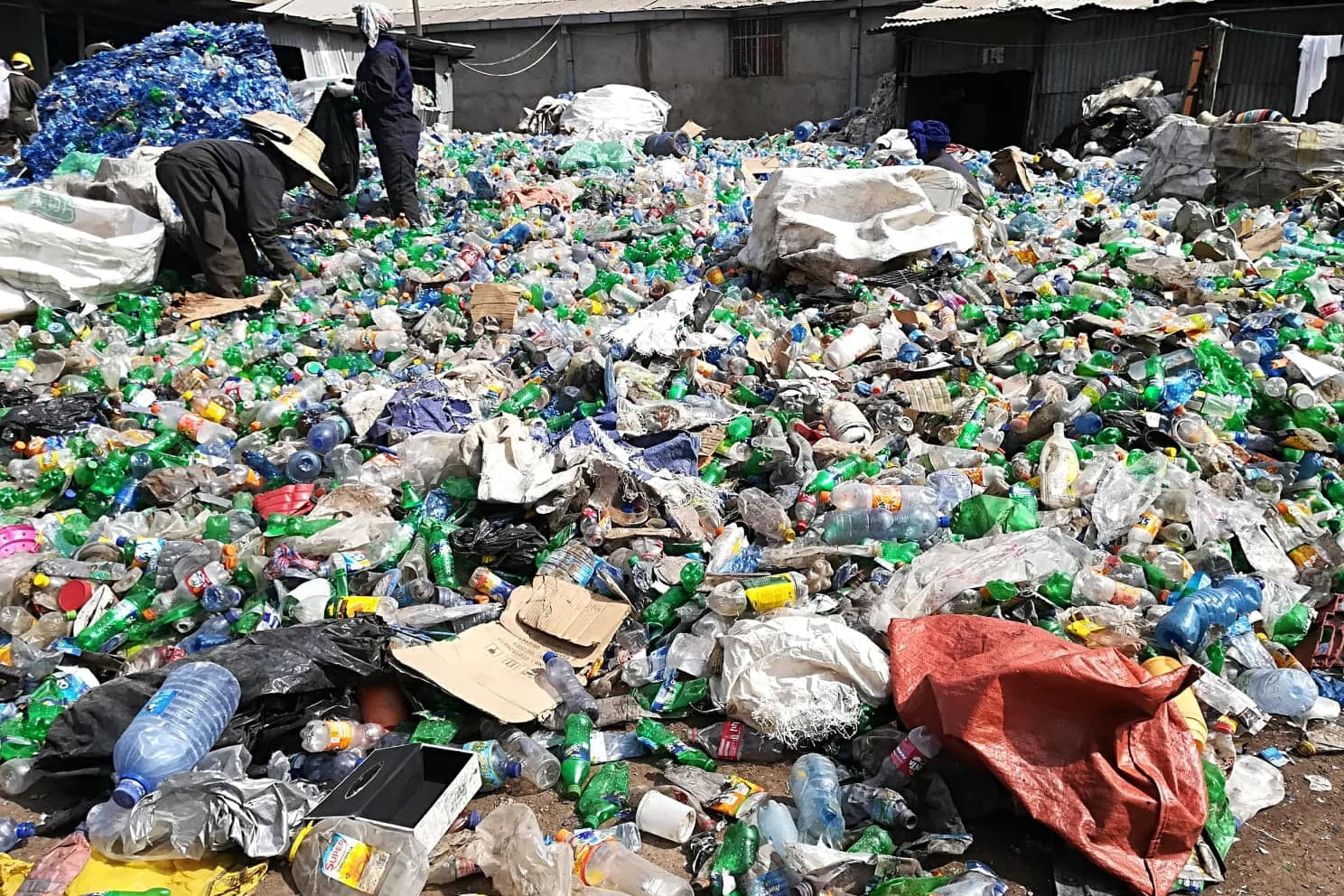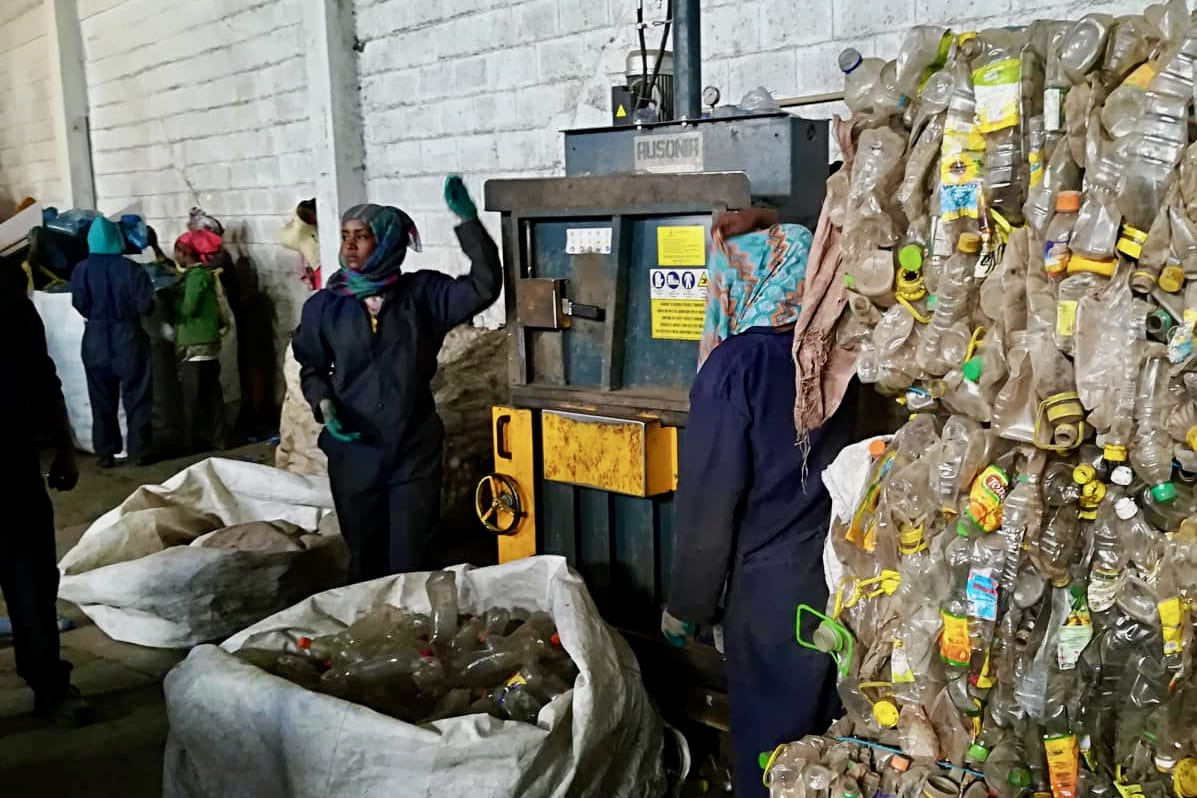 BALING PROCESS: Baling of plastic bottles (PET) in Addis Ababa. Photo: Hilina Abebe/NCA