Connecting Children With Music
The Big Sing and The Big Sing for Mini Singers are part of an inspiring project designed to connect children with music beyond the resources available to their schools. The project enables a journey through song, specially designed for the age groups and abilities they serve. Children and teachers partake in a series of workshops before participating in performances at schools and in the world famous Hall One concert hall at Sage Gateshead.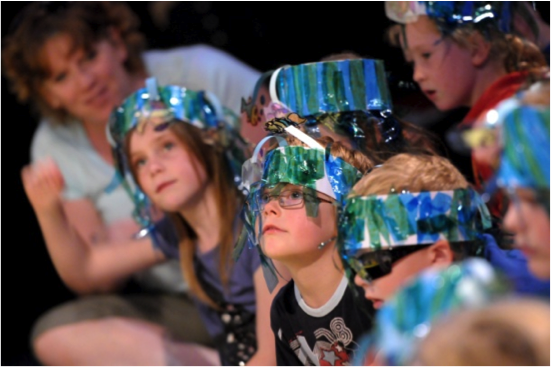 Deprived Children and Barriers to Learning
Last year the Big Sing and the Big Sing for Mini Singers worked with nearly 3000 children aged 5-19 years throughout the North East of England and Cumbria. In 2012 63.7% of the schools that took part fell in the most deprived half of schools in England.
The Big Sing for Mini Singers was created to extend the reach of The Big Sing. The Big Sing for Mini Singers responds to a need, identified by schools, for younger primary school aged children and those with barriers to learning. Last year 11 schools took part and two of those schools were for pupils with severe barriers to learning.
Professional Musicians
The project enables children and their teachers to participate in a seven-month music project through which they learn approximately 20 songs in their schools, supported and inspired by professional musicians from Sage Gateshead. The children and their teachers access music resources that they would otherwise be unable to take advantage of. The project culminates annually with all of the young participants and their teachers singing in Hall One at Sage Gateshead to raise the roof with their songs in a celebration of their achievements.
Every year the Big Sing and the Big Sing for Mini Singers has a theme. The 2014 theme is 'Peace' to go hand in hand with the World War One Centenary.
The Kavli Trust works with music communities in the Nordic region and the UK to provide good cultural experiences, develop talented performers and stage music festivals. We are particularly keen to help children, and happy to support talented youngsters.
We look forward to collaborating with Sage Gateshead.