The Kavli Trust supports educational projects in the South and wants specifically to spread knowledge that can directly prevent young girls and women from dying because of pregnancy and childbirth.
Is pregnancy a disease? No, of course, pregnancy is not a disease! Still, one of the most common causes of death among young women in poor countries is pregnancy-related.  Today, about 800 women will die every day due to pregnancy and birth complications. In addition – every day – more than 15 000 newborns will die (stillborns and  newborns dying after birth). In summary almost 16 000 lives are lost every day from pregnancy and birth complications. This is much more than all deaths per day from AIDS, malaria and tuberculosis combined. – Many more – not recognized – are probably dying from non-recognized causes like desperate unsafe abortions.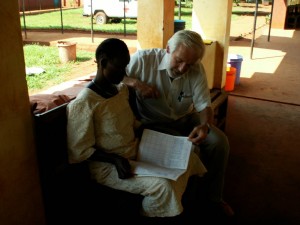 The 5th Millennium Development Goal to reduce maternal mortality by 75% during the period 1990-2015 is the MDG by far the least on track to be attained. This has been called "the scandal of our time" and the human resource scarcity in rural areas is the most fundamental cause of this failure. Doctors are absent in remote areas, where the bulk of maternal mortality occurs. The medical profession is largely drained away from rural to urban areas and also away from low-income countries to greener pastures in high-income countries due to adverse living conditions, low salaries and weak health systems in countries most in need of life-saving skills to the poorest, particularly women.
Recent research by professor Staffan Bergström and his team at Karolinska Institutet in Stockholm, carried out in Mozambique, Tanzania and Malawi has clearly demonstrated that carefully implemented training in emergency surgery and in obstetrics/gynecology has enabled these countries to shape a high quality system of delegation of major surgery from doctors to "mid-level providers of care", often called, a bit erroneously, "non-doctors" or more correctly "non-physician clinicians" or "associate clinicians".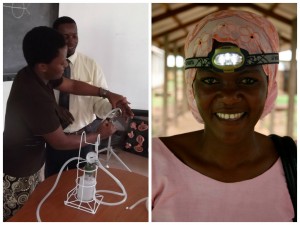 The key problem is currently to guarantee quality of training and quality of care and sustain these "non-physician clinicians" and mobilize medical doctors to take on the important task of supportive clinical supervision. The crucial issue is still to shape courses to guarantee CME (continuous medical education) to avoid stagnation and to encourage attainment of quality emergency surgery and obstetrics/gynecology in the absence of medical doctors on the ground.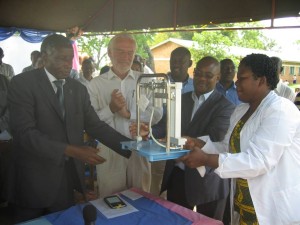 Simple, but very efficient equipment is used to improve the treatment of pregnant women and during childbirth. To improve the quality of care, clinical audit (review of data) is an important tool. Vacuum extraction can help to save mother and newborn when there is a prolonged birth. A headlamp help to see and stop vaginal bleeding after delivery, when there is no electricity. Anastesia machines, simple ones, are utilized for training.
In Gotland, Sweden, there has been a world-unique course specifically intended for this category of live-saving staff of "non-doctors" since 1996, steadily growing year by year. From 2014 the Kavli Trust will support the Gotland course in its training of these "non-doctors" to perform high quality life-saving interventions.